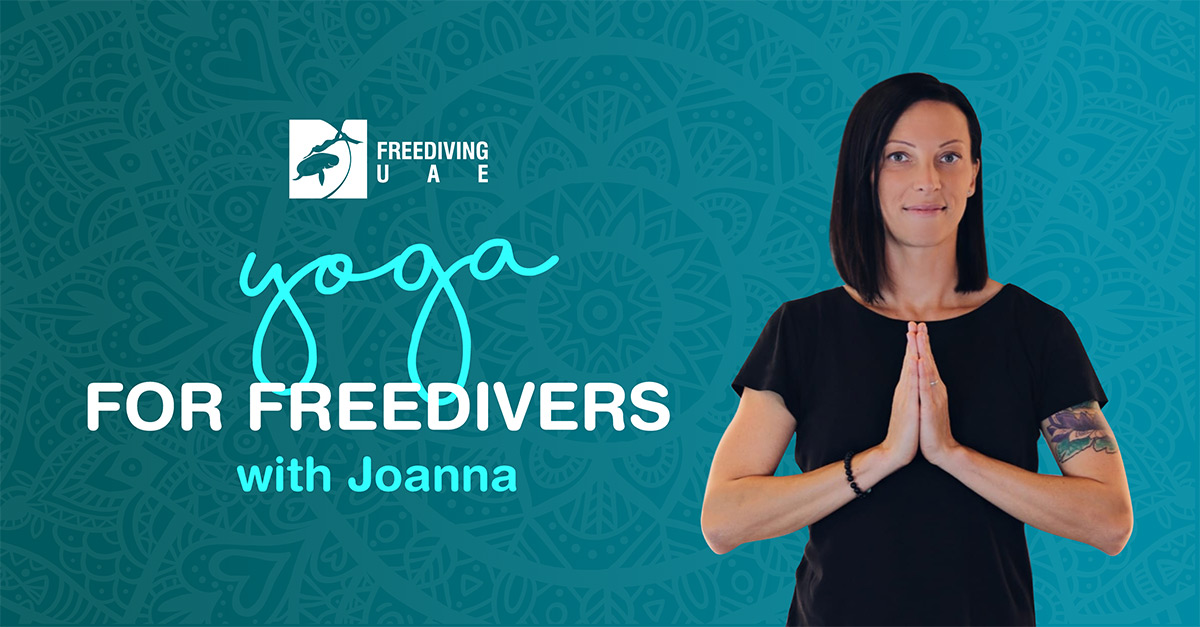 The relaxation of your body and mind, same as the flexibility of your breathing muscles, is an integral part of freediving. All of that can be found in yoga. As a result, yoga is an excellent complement to freediving, as it can accelerate your skills, taking your freediving practice to the next level.
Proper stretching of your thoracic cavity will prevent barotraumas and increase your total lung capacity. During our yoga sessions, we will introduce several Pranayama breathing exercises that will allow you to practice controlling your breath. When you control the timing, duration, and frequency of every breath, you will become more aware of your breath-hold as well as get used to different breathing patterns, thus gaining control over your breathing muscles. Connecting your body and mind, you will be able to consciously relax your breathing muscles at the times of contractions. Pranayama breathing exercises also supply your body with oxygen while removing toxins, so expect to feel revived and full of energy after each session.
The flexibility of your entire body will not only prepare you for activity, but it will also decrease the risk of injury and cramping, all while simultaneously increasing your performance level. Imagine having a proper monofin position of your arms without any discomfort, only full relaxation, or having your feet flexing for proper no-fins foot stroke with ease. Through our sessions, you will be able to achieve these abilities.
Additionally, a few minutes of meditation at the end of each yoga session can help you alter consciousness, find awareness, and achieve peace. The more often you practice, the easier it will be to enter a state of relaxation during your dive or even in your day-to-day life.
Location:
For the convenience and safety of everyone, these yoga sessions will be performed via Zoom. A link will be sent to your email address 15 minutes before the start of the session.