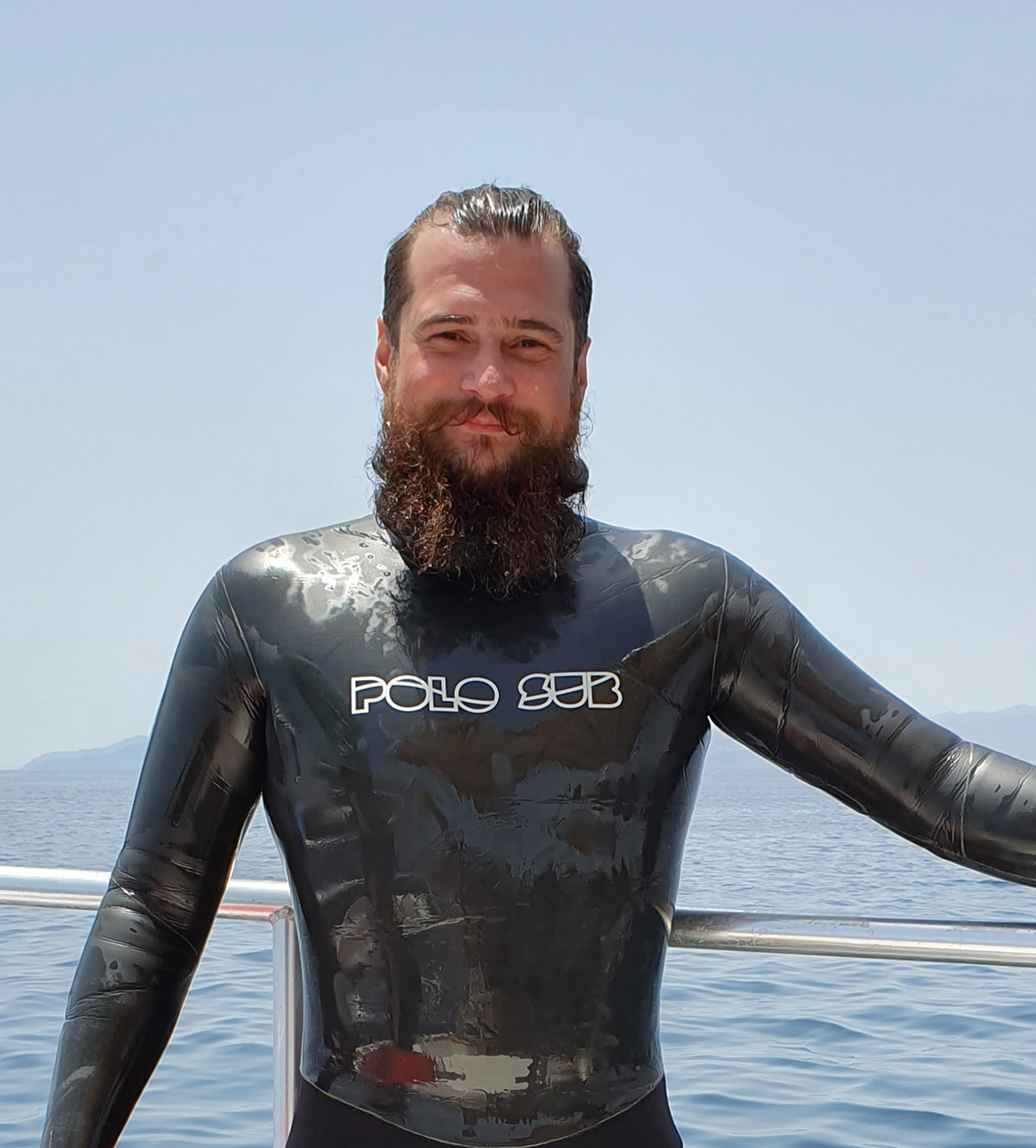 AIDA Master Instructor, PADI Freediving Instructor, Molchanovs Instructor, Apnea Academy Instructor, EFR Instructor, AIDA UAE Board Member, AIDA Judge B Level
Languages: English, Russian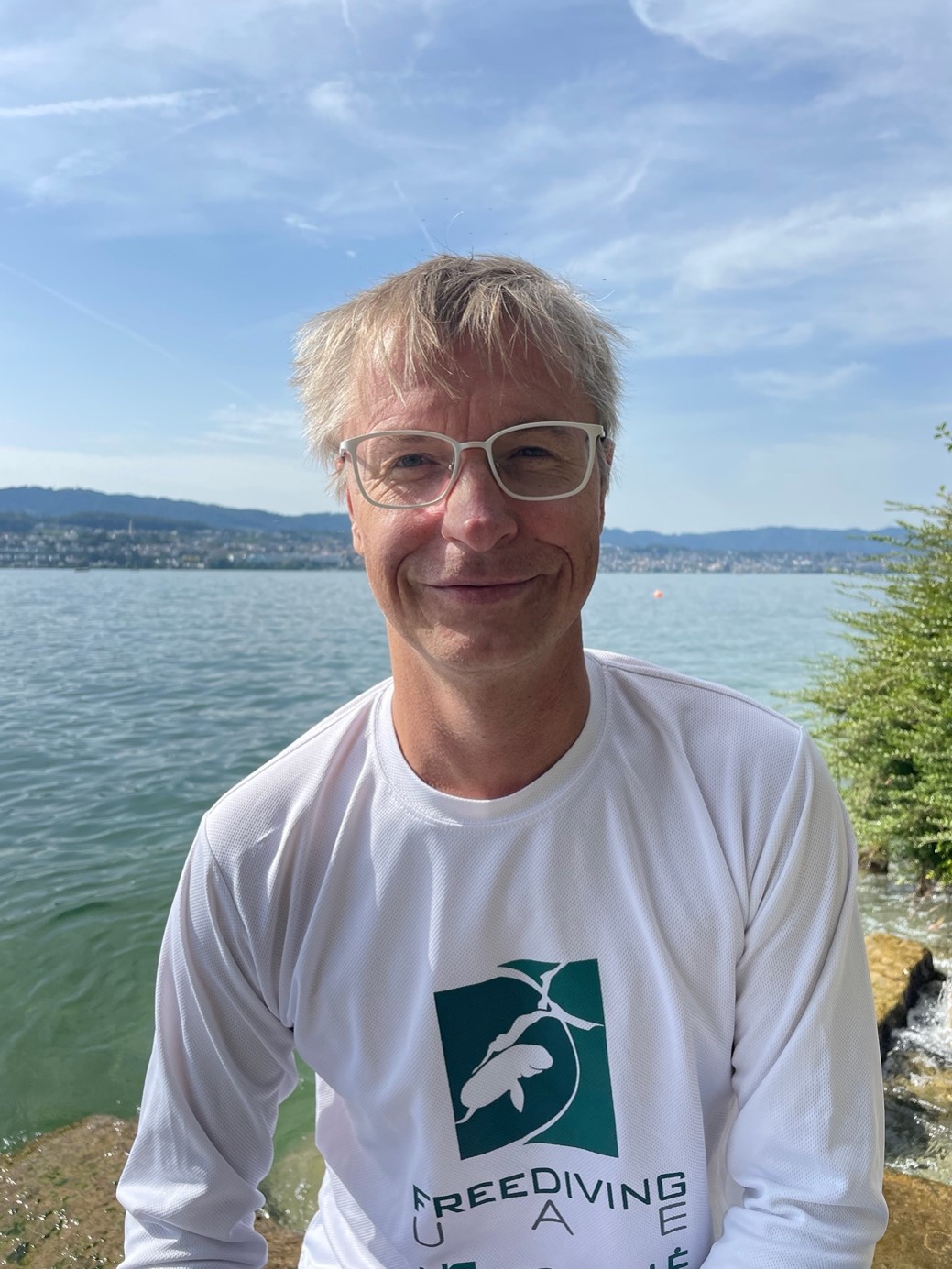 AIDA, PADI, EFR instructor
Tobias, German-born and better known as Tobi, spent most of his career within the financial industry. But now he is enjoying his life traveling between the world`s warm and cold waters as well as finding the best off-piste skiing. Tobi is available for courses nearly all around the world, and with him you can discover amazing underwater spots – preferably in Europe, the Middle East, and South East Asia. He is a freediving enthusiast certified as an instructor by both AIDA and PADI. He is also an AIDA Youth Instructor as well as an EFR/ Primary & Secondary Care trainer. Being very laid-back by nature, Tobi recently also became an instructor for Relaqua, a new stress-reduction and relaxation concept combining elements of Pranayama, floating and meditation.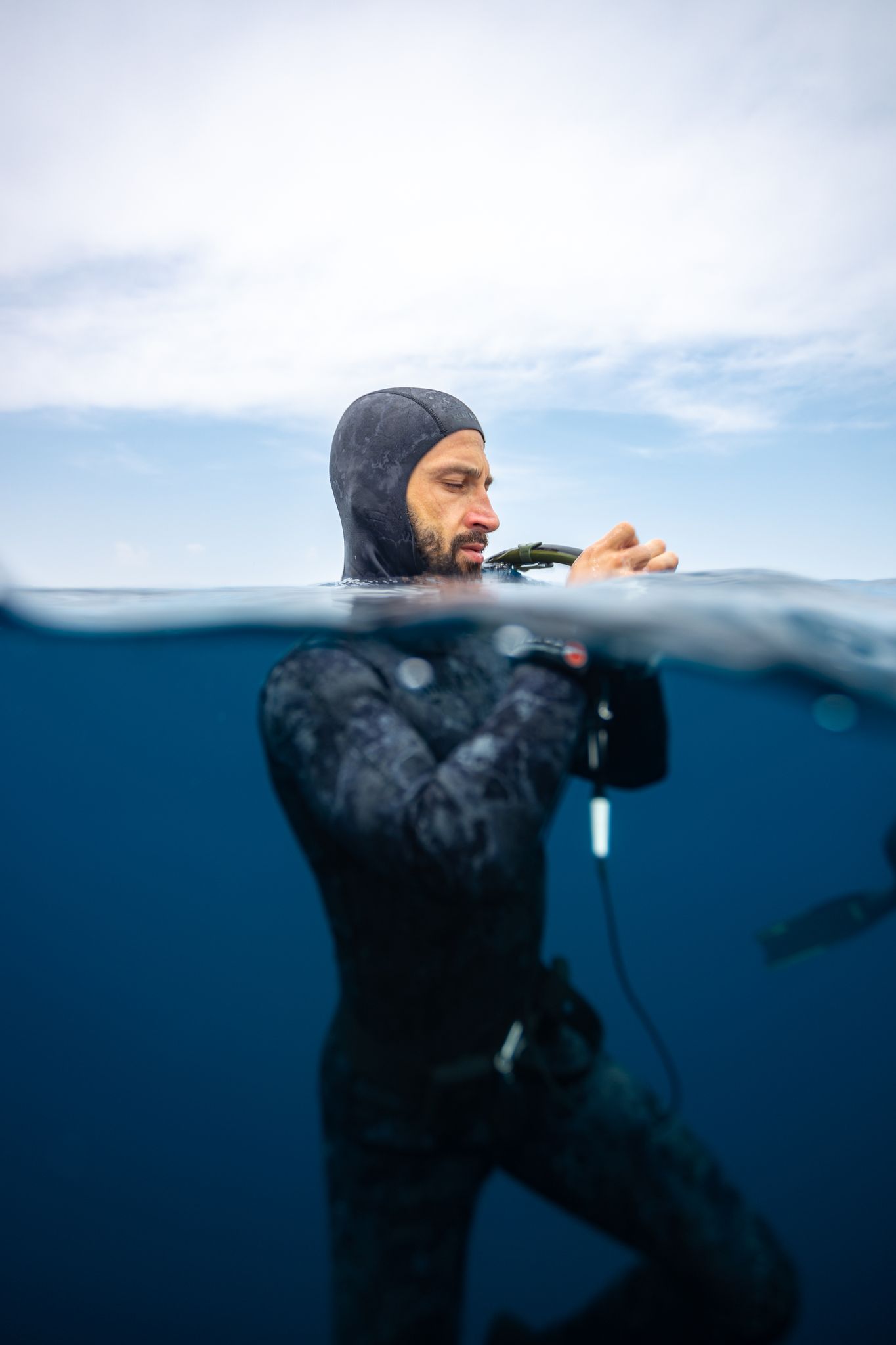 Languages: English, Polish
Marcin is AIDA instructor since March 2022 and freediving since January 2019.
In a short, but intensive time Marcin reached depth of deeper than -70m and 100m of dynamic.
Marcin has been always passionate and addicted to sport and hard work to achieve set goals. He has been training martial arts for over 11 years and been avid fitness enthusiast since longer than he can remember. Recently, he also started doing yoga as additional to freediving training.
His strong advantage is a very good understanding of equalization, both technical but also physiological due to challenges he faced at early stages of his 'career'. He is well experienced on dry training as well as potential, physiological root causes of any problems with equalization.
Marcin wants to be the first diver in UAE to reach -100m, hence you will see him very committed and driven for his passion and passion for FreedivingUAE.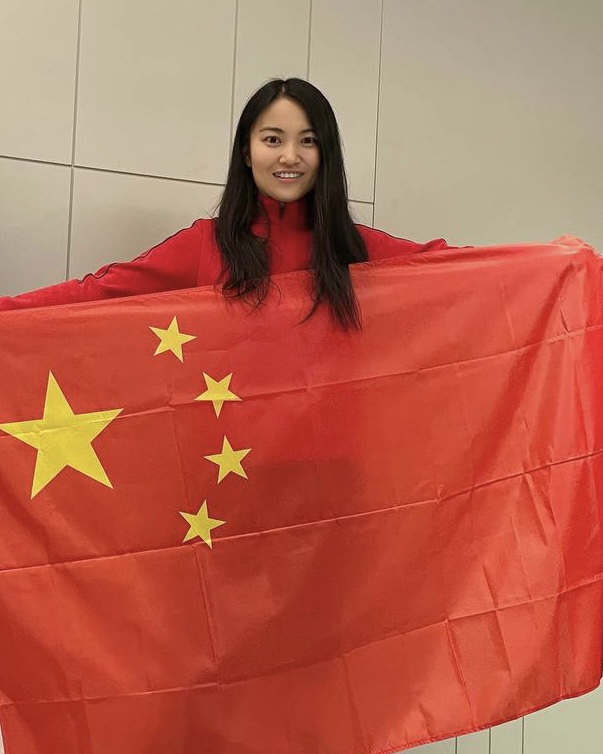 Lisa Zhang, is an AIDA Freediving Instructor, Judge and Freediving World Championship active athlete - AIDA world record breaker (Nov 2020) and Asia Continental Records holder. "As a talented freediver, I gain too much from freediving" she said, "now it is the right time, let me share all of my experiences and passion to more people."
Private coach - English and Chinese
AIDA 1, 2, 3 - Chinese
张奔奔
中国自由潜水国家队运动员
自由潜水教练、裁判、运动员,比赛成绩8次突破国家纪录,7次突破亚洲纪录,1次突破世界纪录。2020年自由潜全国锦标赛单项及总分女子冠军,CMAS动态有蹼、动态双蹼、静态闭气国家纪录保持者。AIDA动态双蹼世界排名第二,2020年泳池总分世界排名第一,2021年静态闭气世界排名第一。AIDA动态双蹼DYNB、动态有蹼DYN中国国家纪录保持者。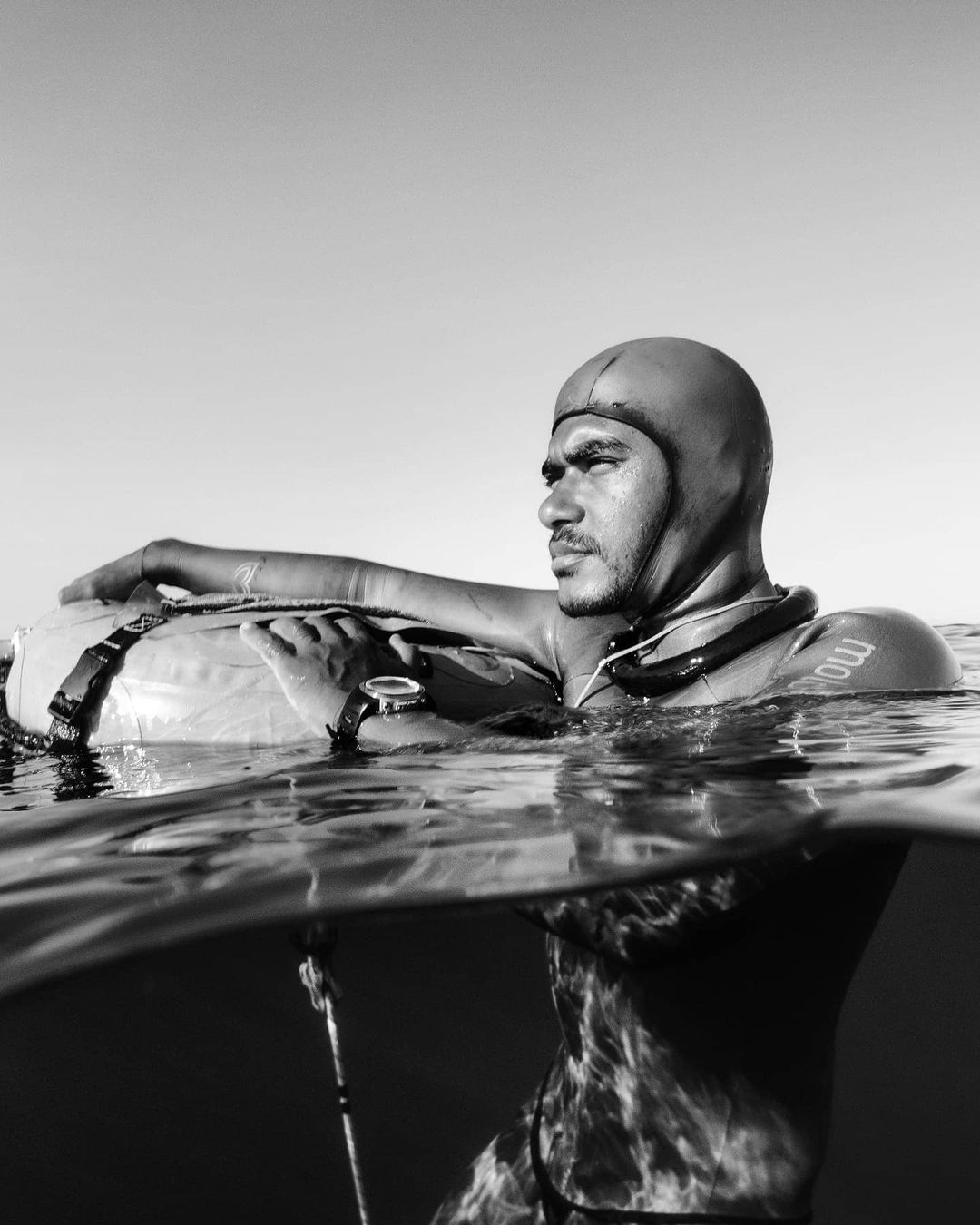 Ahmed Sameh, a freediving instructor since Aug 2021, started freediving in 2018. Ahmed participated in 3 competitions with 2 of them in took place in Dahab, and more to come. He is can dive to 70 Meters depth and work towards the 100 Meters depth. Also trying to participates in more competitions.
He Teaches Freedivers in Dahab Egypt and Dubai. Specializing on the problems that the Freedivers face when they go deep as he has experience training with +100M divers who have influenced his diving and helped him to understand more about freediving and how to work on the problems.
Ahmed loves freediving as it has changed his life.
Languages: English, Arabic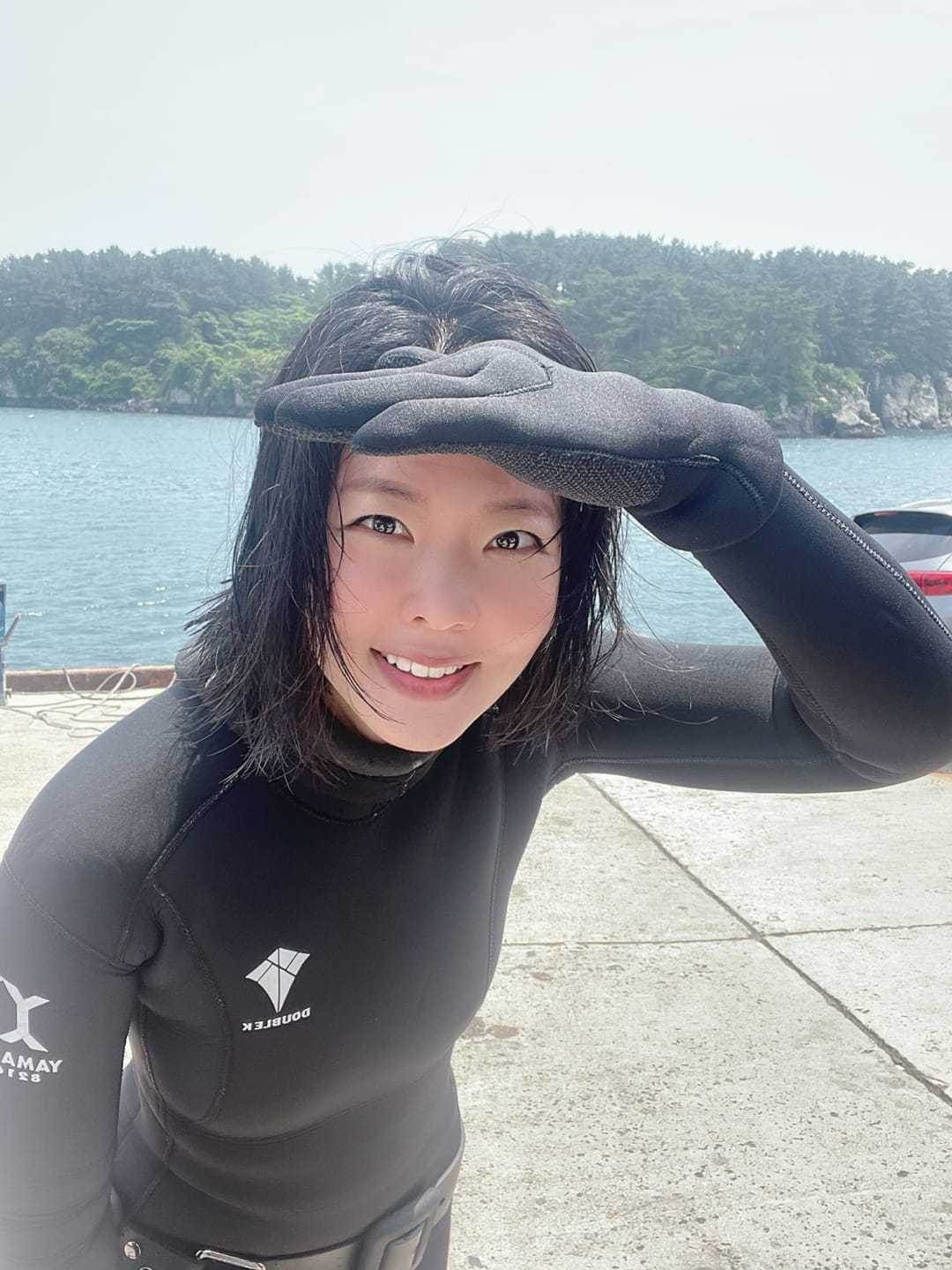 Rina was born and raised in Seoul, Korea. She is a certified PADI freedive instructor and yoga teacher.
She has been teaching yoga internationally for the last 12 years in 13 cities in 9 countries including Dubai.
She moved back to Seoul 2017 and founded a premium hot yoga studio called studioPREM in Yongsan district.
During the COVID-19 pandemic she was able to have more time to practice freediving and found a new love for this sport, so much so that she decided to close her studio and travel the world to experience and teach freediving.
She is very happy to come back to Dubai to share and spread the incredible experience of freediving with Freediving UAE.
Languages: English, Korean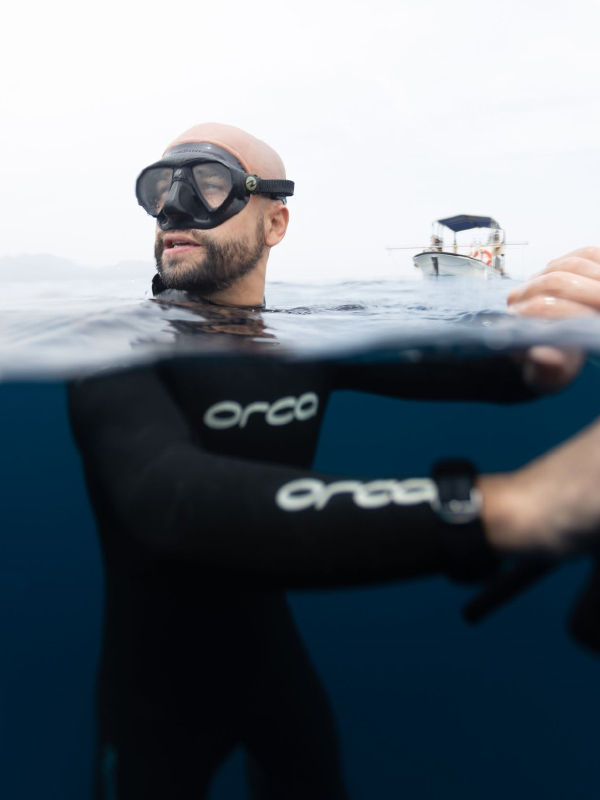 One of the earliest FreedivingUAE members, Filip has been Yuriy's companion on his freediving journey almost from the beginning, and he never shies away from sharing even the most embarrassing stories about the Captain.
As certified Apnea Academy instructor, Filip can be seen helping beginner- to intermediate-level students, especially on busy days.
Obsessed with safety and regulations - perhaps because he works in the insurance industry - Filip likes to run a tight ship so you'd better listen to his instructions when you're at his buoy.
As a surfer, Filip is probably the only FreedivingUAE member who's OK with the sea conditions being rough sometimes, since it usually means he will be at the Tim's Reef trying to catch a wave.
Filip has recently promised to commit more time to FreedivingUAE operations and we hope to see him with us more often.
Languages: English, Polish, Arabic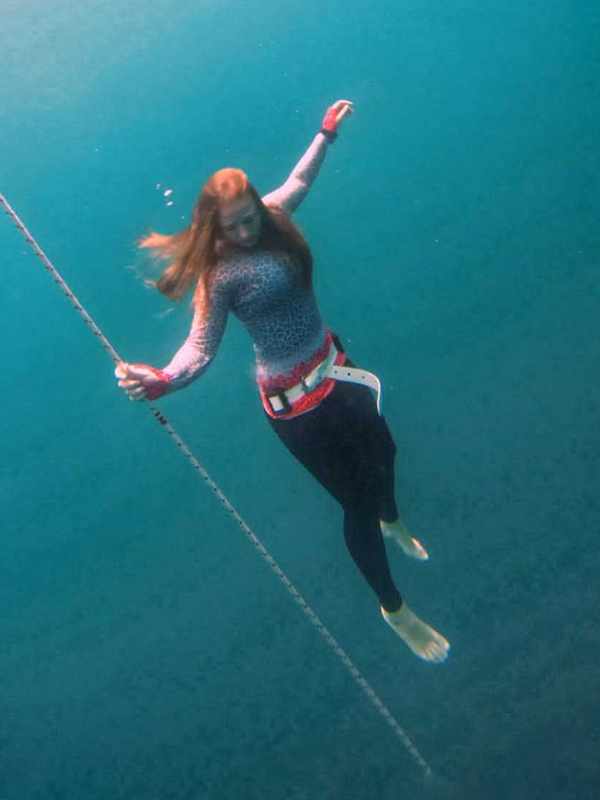 Having lived by various sea sides all her life, Ksenia always felt a strong connection to water. She got her first hand glimpse of the wast world beneath the surface 15 years ago through the lens of scuba and got hooked.
With freediving becoming increasingly popular over the years, Ksenia finally desided to try it in 2019. At the time it was a simple goal of being able to dive down a bit deeper without heavy equipment and hold a breath just a bit longer. What she discovered instead was a new passion, amazing community of like-minded people and a sport that can compliment your everyday life.
From reefs to shipwrecks she is now continuing her exploration of the water world on a single breath.
Languages: English, Estonian, Russian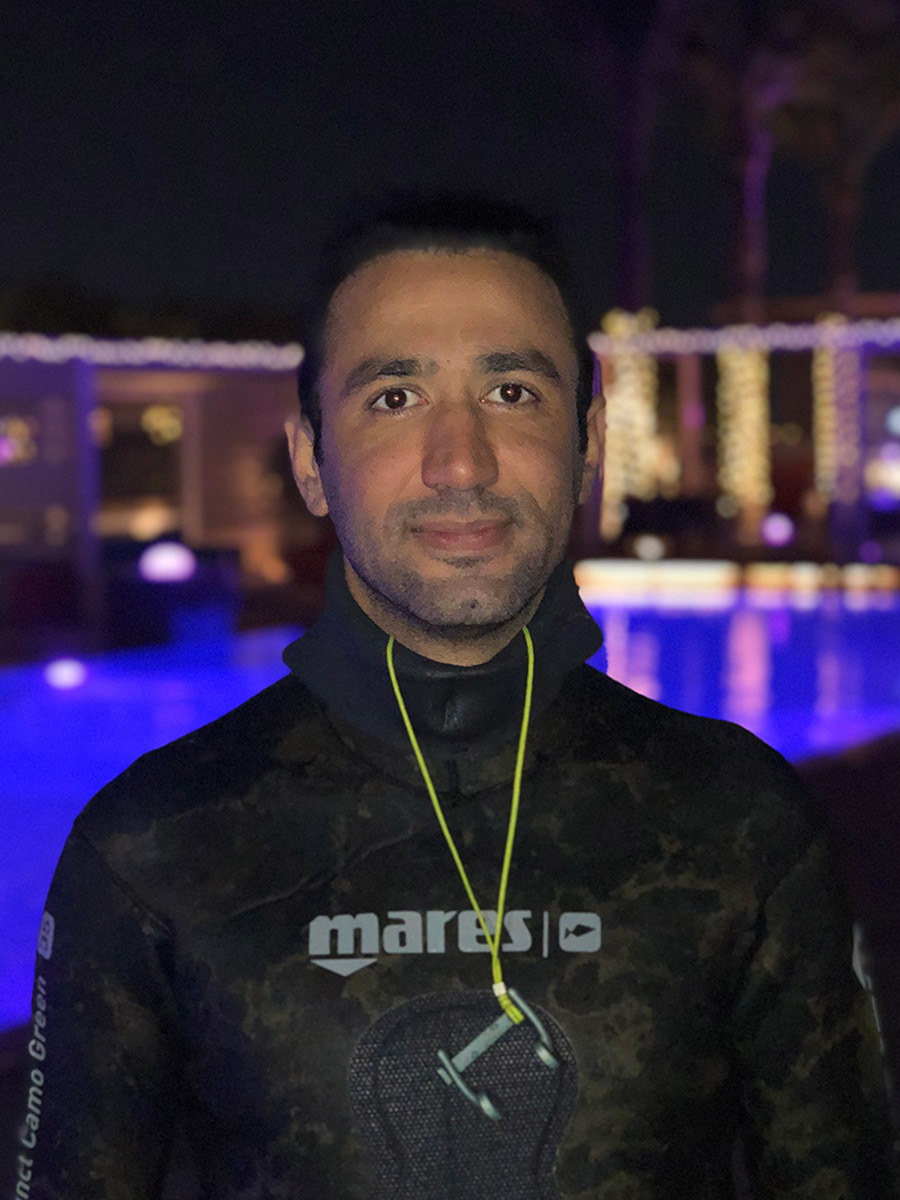 Abdulrahman Albaba (Baba for short), driven by an ulterior motive, started freediving 4 years ago. A keen spear-fisher, his main aim was to have longer bottom time. However, once he started learning freediving he was hooked. He loves the sport for the mental discipline it has taught him. The safety he learned in freediving helped him to focus on safety while spearfishing. He cannot imagine life without freediving.
Languages: English, Arabic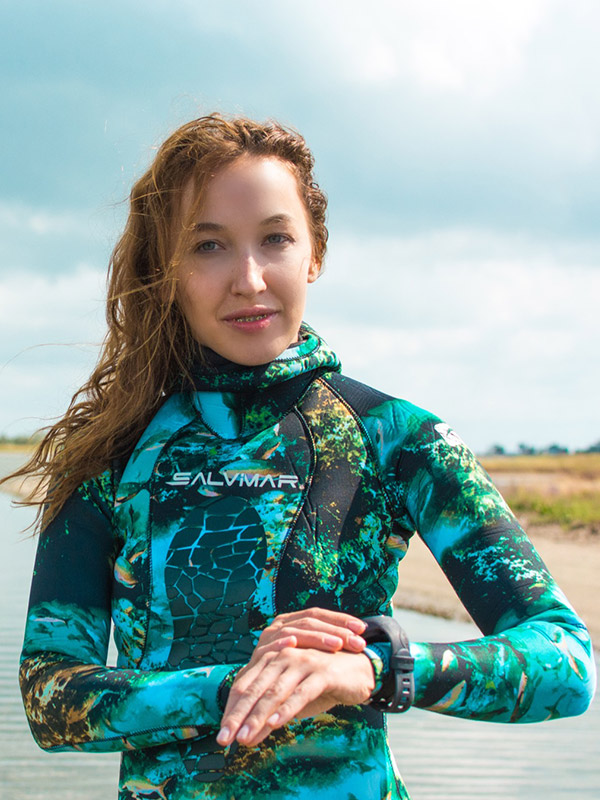 Underwater Photographer, Competitive Freediver.
Jenny was born in a seaside town which is located on the shore of the Azov Sea in Ukraine. Since childhood love for the sea turned into a profession Underwater photographer.
Jenny really creative person and she has a lot of ideas for an underwater photo shoot.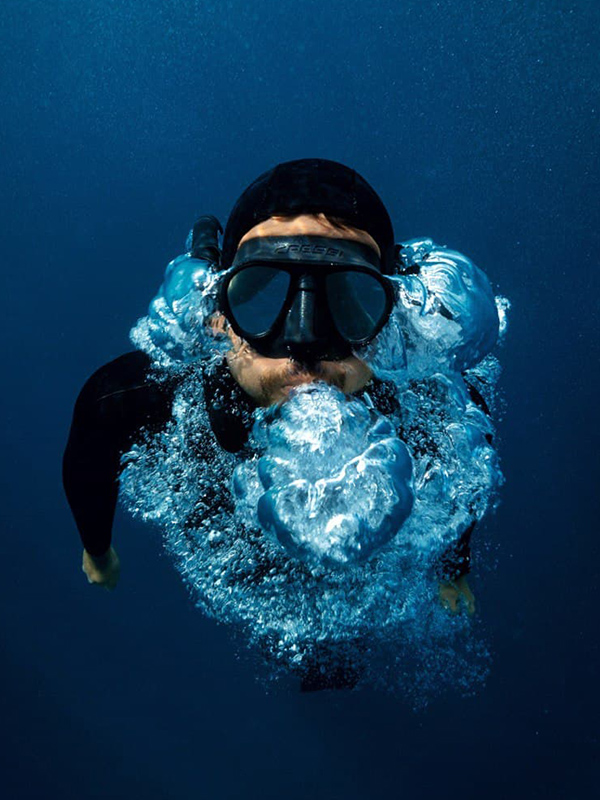 Andrii Pletiuk is a fashion, brand, and underwater photographer based in Dubai since 2018. For the past 12 years his passion for photography has been reflected in every piece of his work, where he captures moments that will be saved forever.
At the moment Andrii is reside at Qatar and a GoPro Middle East Ambassador, platform where he showcases epic underwater stories.
Languages: English, Ukrainian, Russian