Have you ever dreamed of floating in space? An underwater photoshoot is the closest thing in existence so far, with its weightless and ethereal nature – the sensation of posing underwater really feels like a waking dream and your photographs are the proof!
Private Shoots are exclusive photo shoots designed and executed just for you;
Underwater Adult Portraits;
Underwater Floating Dress sessions;
Underwater Pole Dance, Aerials, Fitness Shoots;
Underwater Family Shoots;
Underwater Maternity Photography;
Underwater Wedding Day After portraits;
Underwater Memorable Date Engagement sessions;
Underwater Cosplay and Mermaids Shoots.
These Underwater Photoshoot are for people of all ages and abilities, male and female, professional dancers to regular people who want to try something extraordinary. Family groups are great fun and a significant change from the boring family portrait.
If you can't swim, but comfortable in the water, and would like to try an underwater photoshoot, we can help you learn how to pose. There will be a safe, relaxed and friendly atmosphere to support you every step of the way. All our pools have a very shallow end that we can shoot in until you feel comfortable.
No diving certification required to participate, however all participants should be confident in water, and feel comfortable to submerge. For best results we suggest you to rehearse your facial expressions underwater, and practice opening your eyes in the pool or even attend a discover freediving course.
Together we will create beautiful personal artwork and memories that will last a lifetime.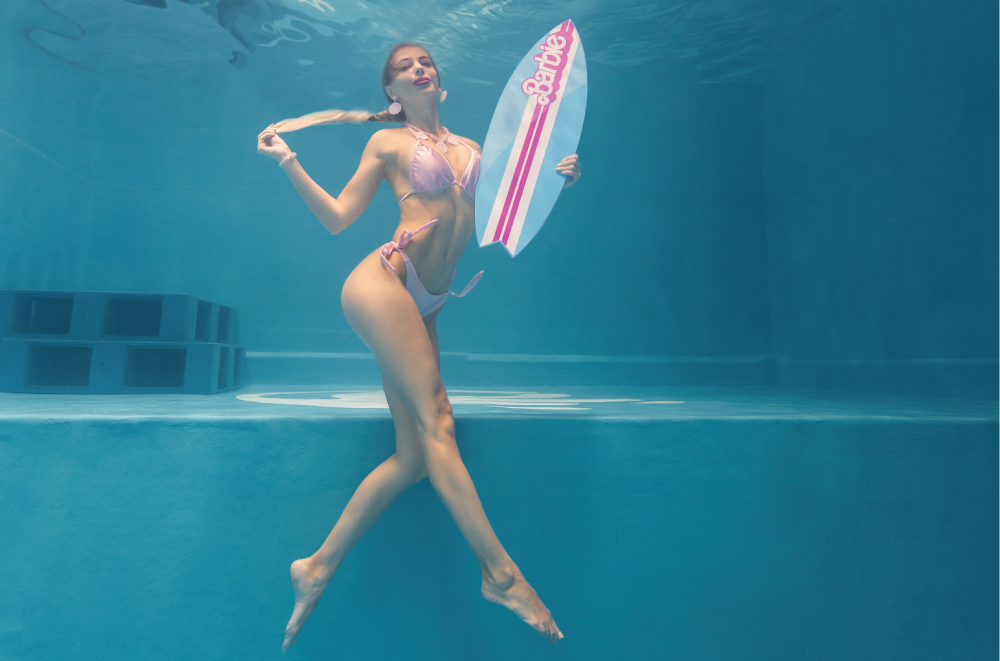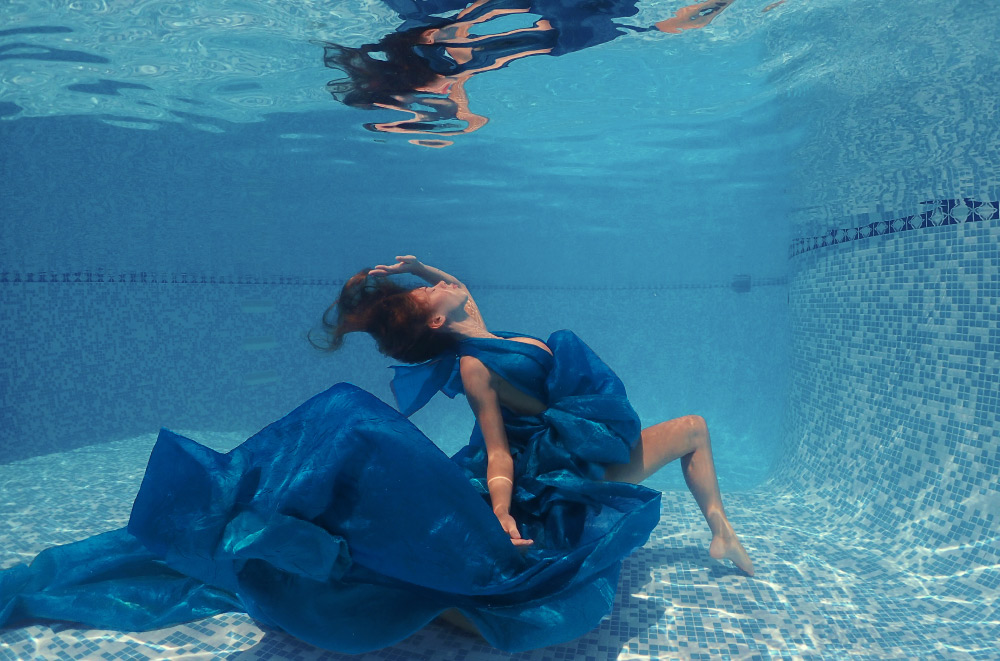 We shoot in a warm conveniently located in the center of Dubai pool with a shallow and deep parts. In addition, UAE has a huge variety of pools including the deepest in the world – Deep Dive Dubai. Our underwater photographer started as an underwater model herself and will gladly guide you through location selection, choosing perfect outfit, best theme – or perhaps even creating a custom underwater set to make this truly one of a kind. Open Water shooting sessions is done only at East Coast (Fujairah) that is 2 hours drive from Dubai, because water clarity at the West Cost of UAE (Abu Dhabi and Dubai) is very poor.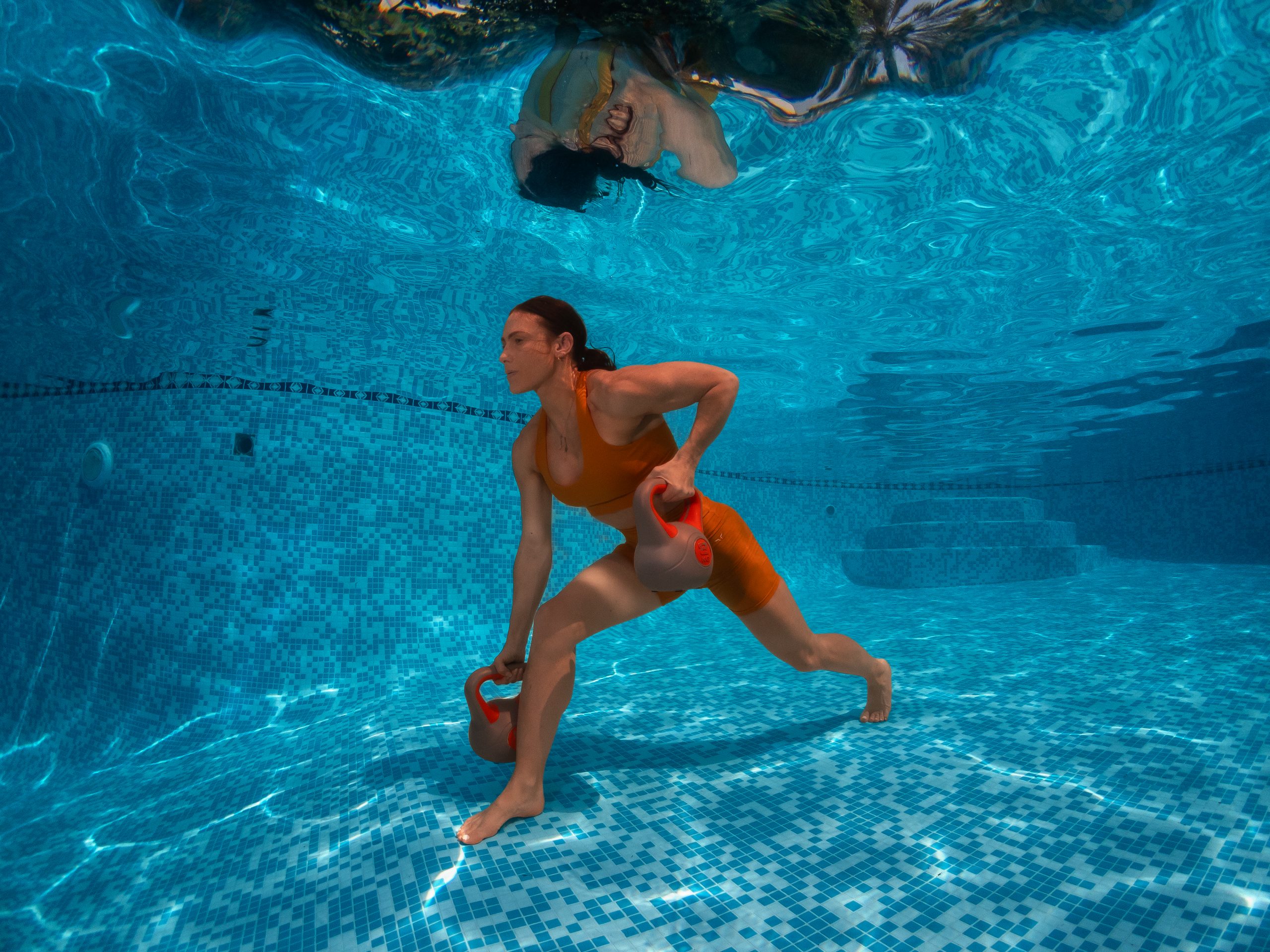 Underwater pole dance photoshoots are a great way to experience an entirely different way of pole dancing, slow and graceful. The weightless nature of water creates an environment where you can try different moves and pole tricks, and maybe make up a few yourself, even if you haven't pole danced before!
The feeling of performing aerials underwater is unlike any other! Whether it's hoop, silks, chains, or trapeze it's going to be stunning underwater! The apparatus gives you something to hold on to, and gives you more control over your position in the water – it can even make some land-based moves easier. Apparatus can be decorated as per your wish to match any theme.
If you are looking for some unusual photos of yourself, then underwater is the place to take them.
Water is such a beautiful element combined with sun glare will make you look amazing in it, especially with some stunning makeup, perfect outfit, and some helpful direction.
If you've ever had dreams of flying or just want to float in slow motion then underwater shoots are for you. Beauty & glamour themes are endless starting from graceful fabric play to a simple bikini or swimsuit, our photographer will guide you how to use the water to create some stunning images.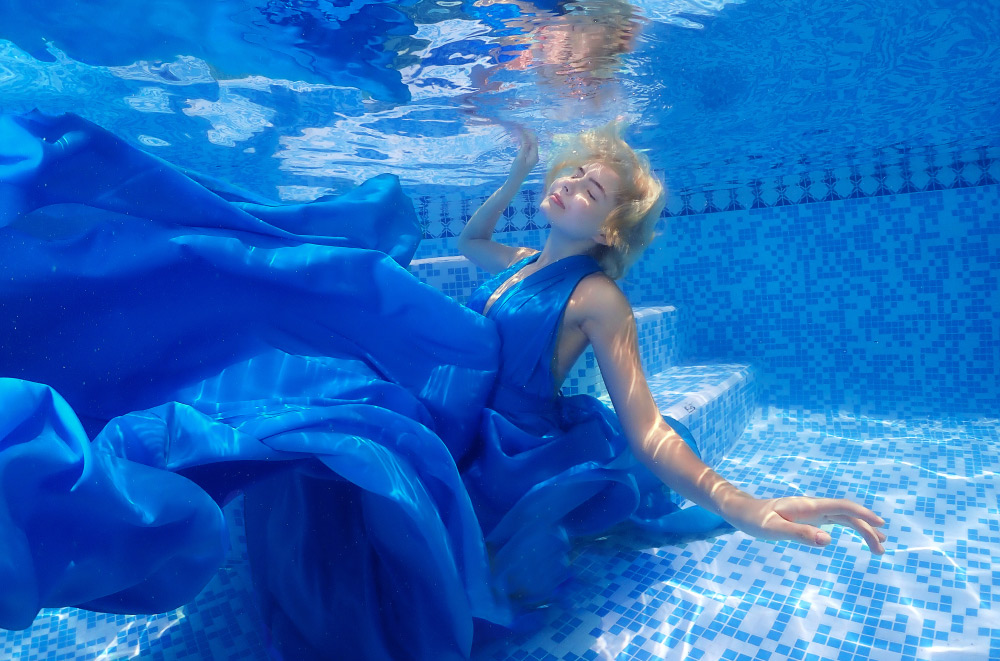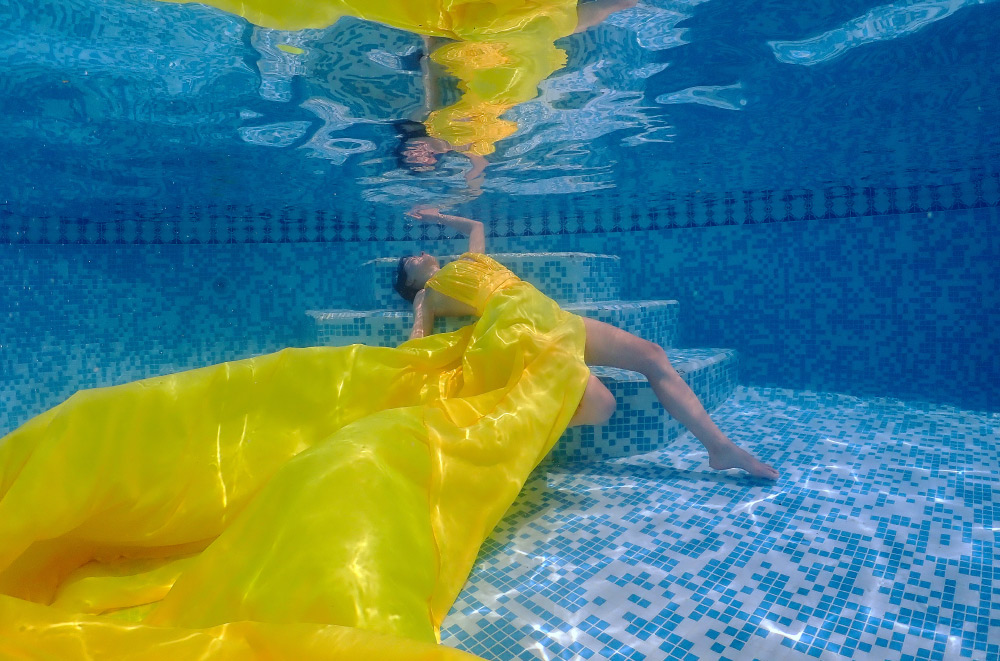 Do you have a wardrobe full of costumes that are just asking to be taken to the next level? Are you a cosplayer, or someone who just likes dressing up? Always wished to replicate that "denying gravity" fighting scene from your favourite movie? Bring your cosplay gear and we will show you how to make the most of it!
Underwater Mermaid Shoots
Putting on a mermaid tail and diving is the most natural thing in the underwater world. Borrow a tail or bring your own.
Are you looking for a unique family portrait this year? Underwater family portraits are an amazing way to celebrate your family and have a fun time doing it.
An exclusive private photo shoot for your family, will capture the shots you want. Different combinations of family members will make a photoshoot you won't want to forget.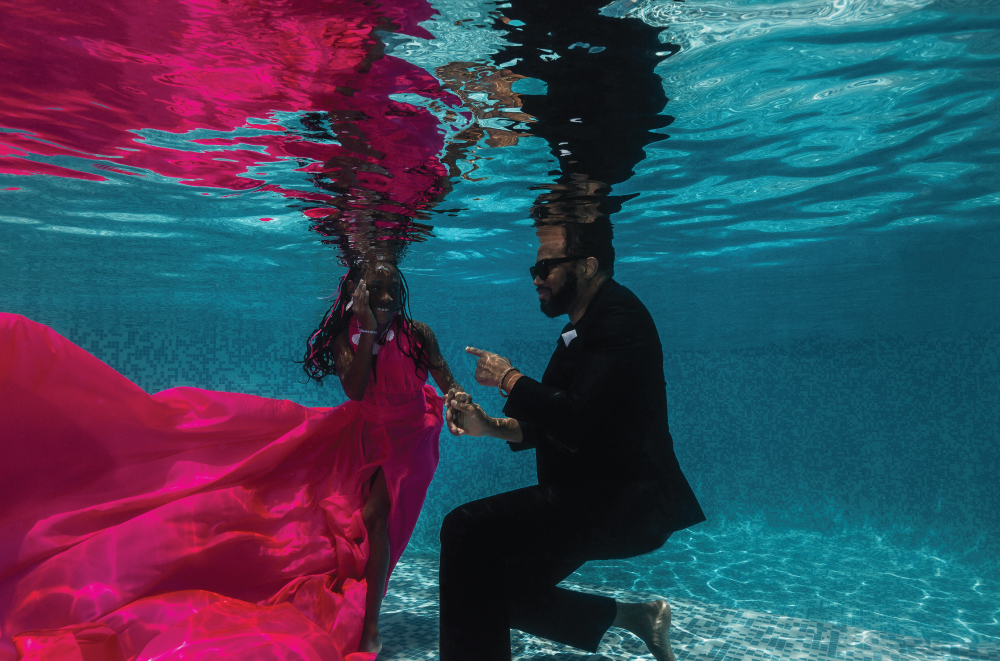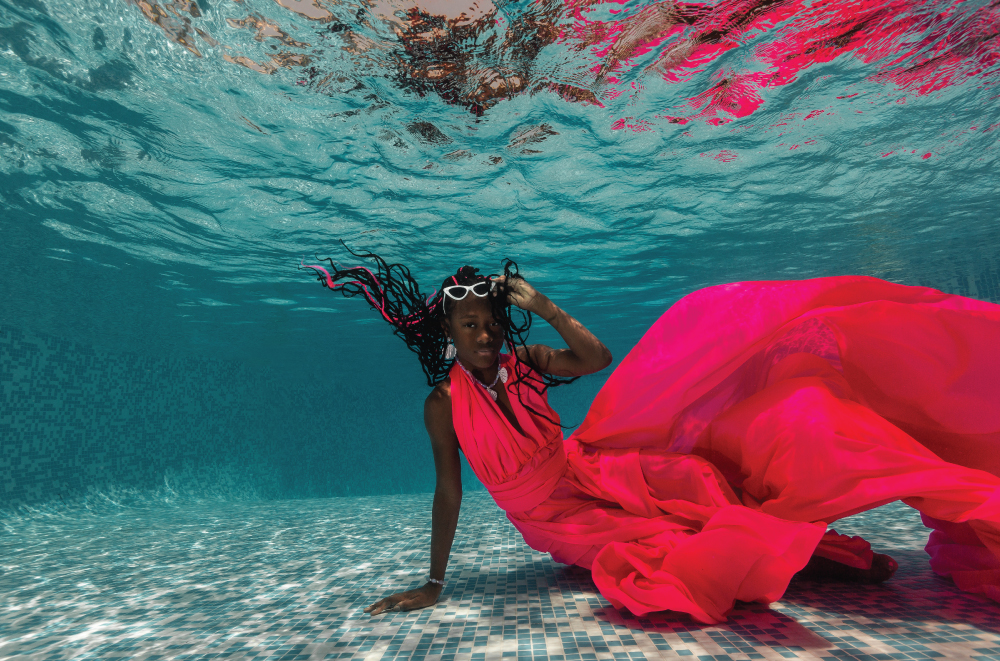 There's nothing more poetic than floating in the beautiful comforting arms of water, just like your baby does in your belly – plus it's a great time to feel weightless for awhile. You can float freely in the warm water and get into positions that would be impossible on land to show off your baby bump. The photos from the shoot will be a special artistic memory of this important time in your life.
Sometimes it's fun to do something new with friends, and so we can offer any of our packages above for 3+ people with a group discount!
You don't have to all be in the same photos either, it's up to you, a mix of solo shots and a group shoot to remember the day.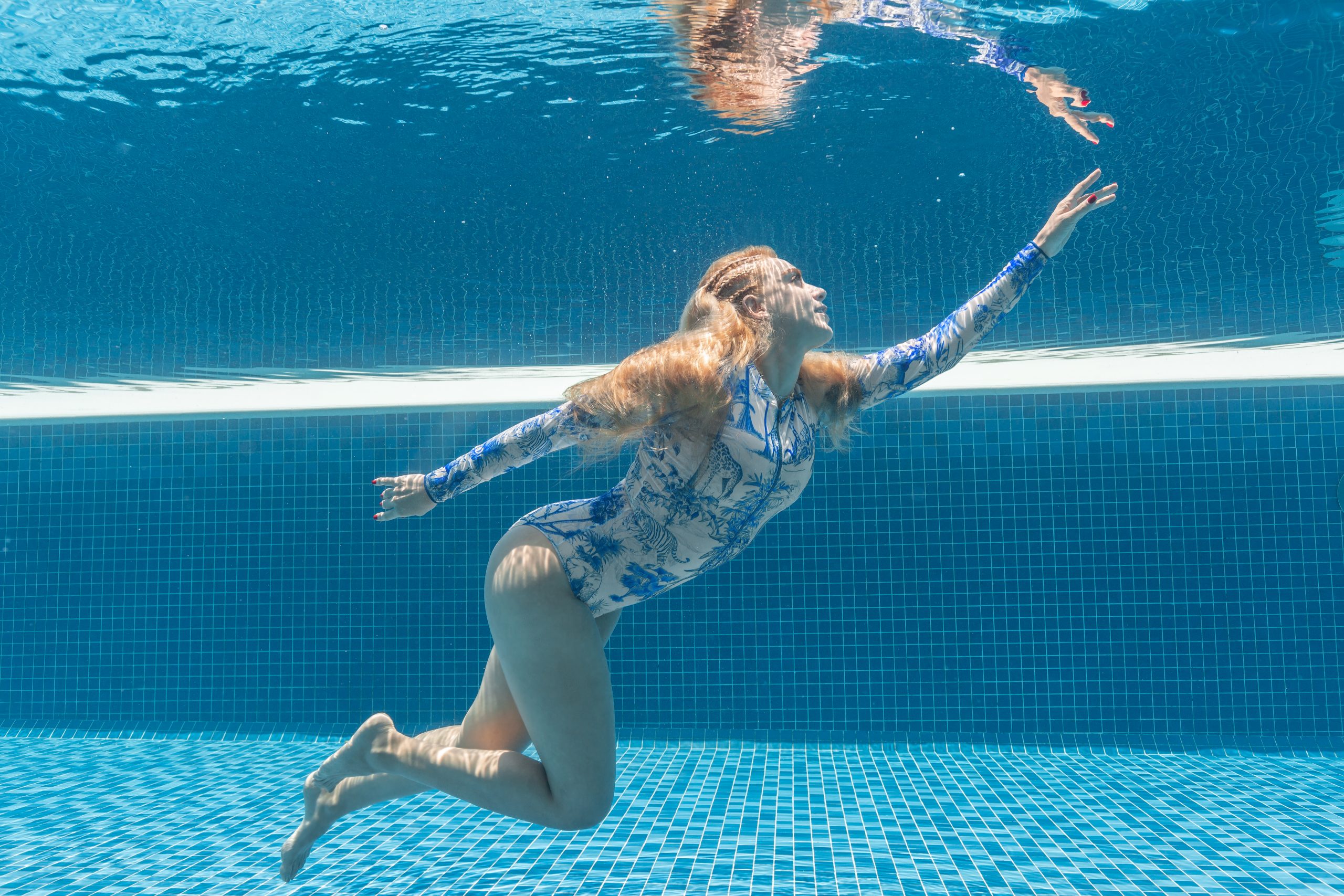 Prior outfit & theme consultation and preparation;
2 hour photoshoot session;
10 x retouched print ready images;
Professional underwater makeup*;
Full pose & breath-hold coaching;
Short Instagram Story Video.
* Make up is purely optional, but we do recommend it as the water does make the skin tones pale and reduces contrast in the eyes and lips. For close up shots it is preferred, even if it's just eyeliner and lipstick, to bring some color back to your face.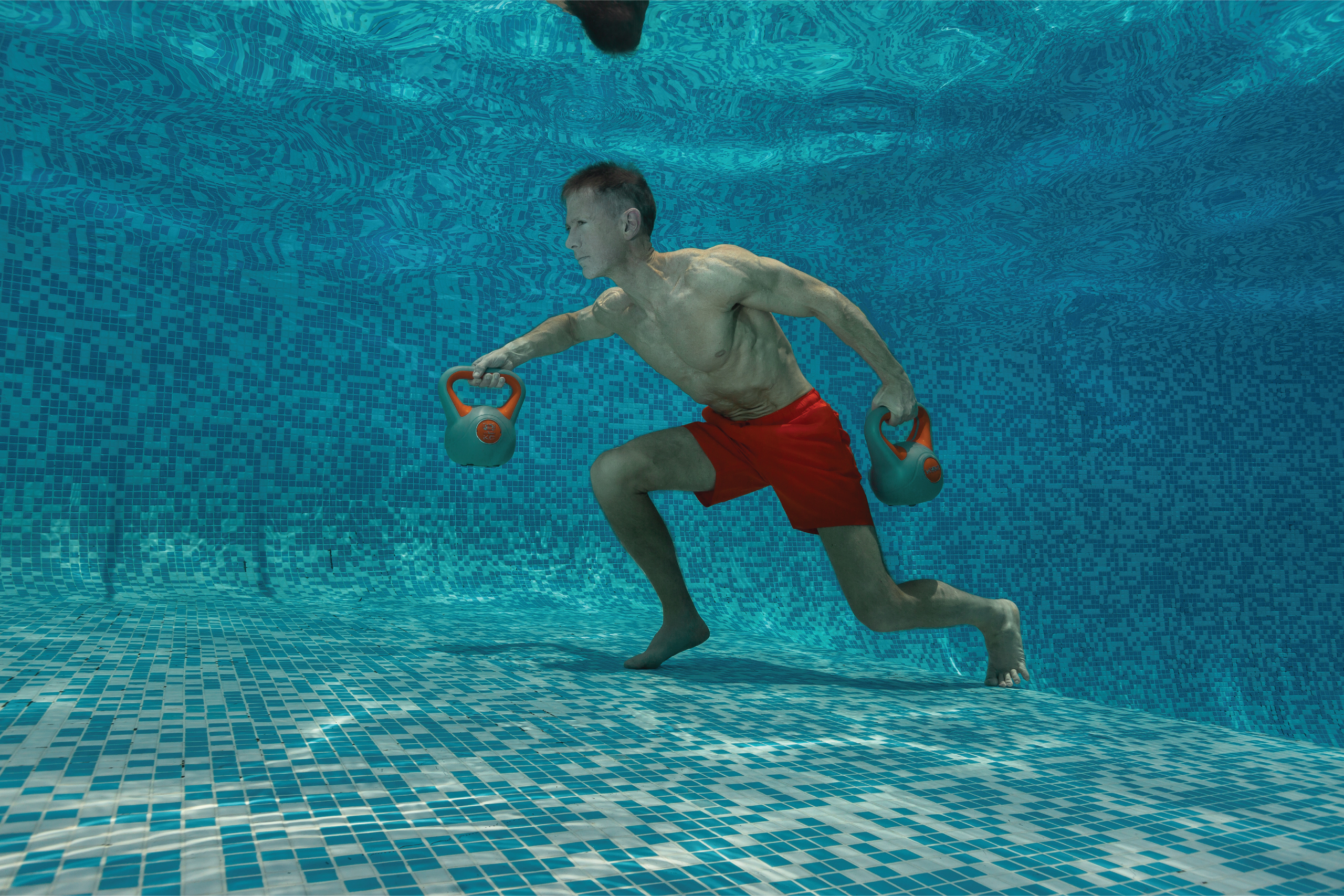 A chance to make your dive unforgettable by capturing the moment with an underwater photography service.
If you book this service we will follow you diving on UAE's most popular sites taking pictures and videos of your adventures! Afterwards we professionally edit the images and send you a link to download them to your devices, so you can cherish memories of your fun dives or diving courses for years to come, and share your images with family and friends, on social media or hang them on your wall to remind you of your dives. This service can be done during both freedive and scuba trips. Please note that unless you get a private boat you'll still need to share the boat ride with other people.
We also provide customized photography and videography services for:
Tourist offices or tourist agencies that need content to promote the beauty of the region;
Diving instructors who want to showcase themselves for a website, advertising flyers, posters and social media;
Diving clubs or diving centers that want to showcase their services and activities for a website, advertising flyers, posters and social media;
Divers that would like to be portrayed in a particular dive site;
Underwater fashion photoshoots.