Expected weather on Fri, Jun 30, at 8:00 PM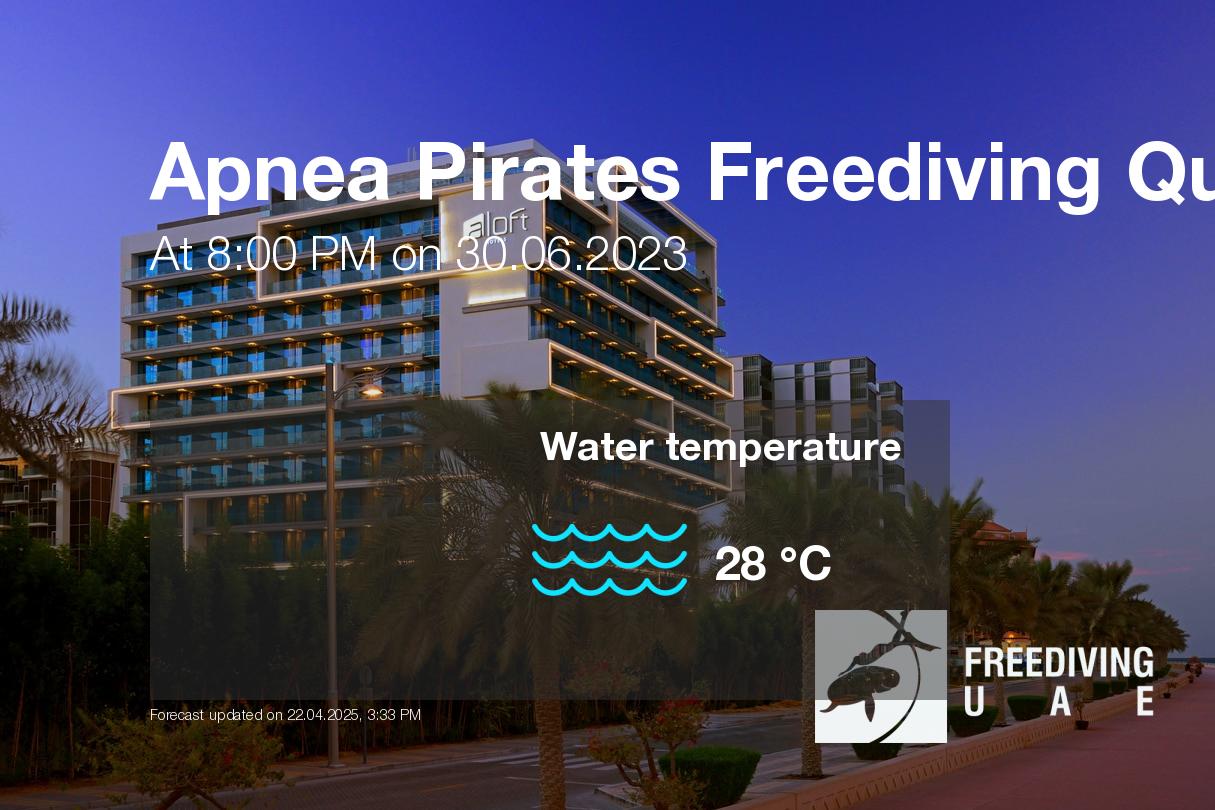 Attention Freedivers! Put on your pirates hats and challenge yourself with this Apnea Pirates freediving quiz. Good luck!
Get ready to win at Apnea Pirates Freediving Quiz – an exhilarating social event for all you brave freedivers out there. Show off your knowledge about diving, the ocean and its creatures, and more! With prizes galore, challenging questions and fun for everyone, it's sure to be a party night like no other. Bring friends or come alone, either way you will find yourself in great company. Whether you are an experienced diver with knowledge or a newbie venturing into the depths of the deep blue, this quiz night promises fun-filled cheers. You may even learn something new without breaking a sweat! Plus there are surprises galore - from coveted prizes to surprising facts about life underwater waiting just beneath the surface. Win or lose; it doesn't matter, because with such a hearty atmosphere full of banter and laughter every moment proves victorious!
Come alone or bring a team of friends – it's up to you! With questions that range from beginner-level to more advanced knowledge, this quiz will strengthen your understanding of freediving, help you refresh safety knowledge, enjoy an opportunity for friendly competition and meet fellow freedivies.
Apnea Pirates Freediving Quiz is an entertaining and educational quiz that is ideal for both experienced freedivers and those who are just interested in the underwater world.
Meeting at 7:30 PM
Quiz starts at 8:00 PM
Cost:
Minimum spend AED 100 per person