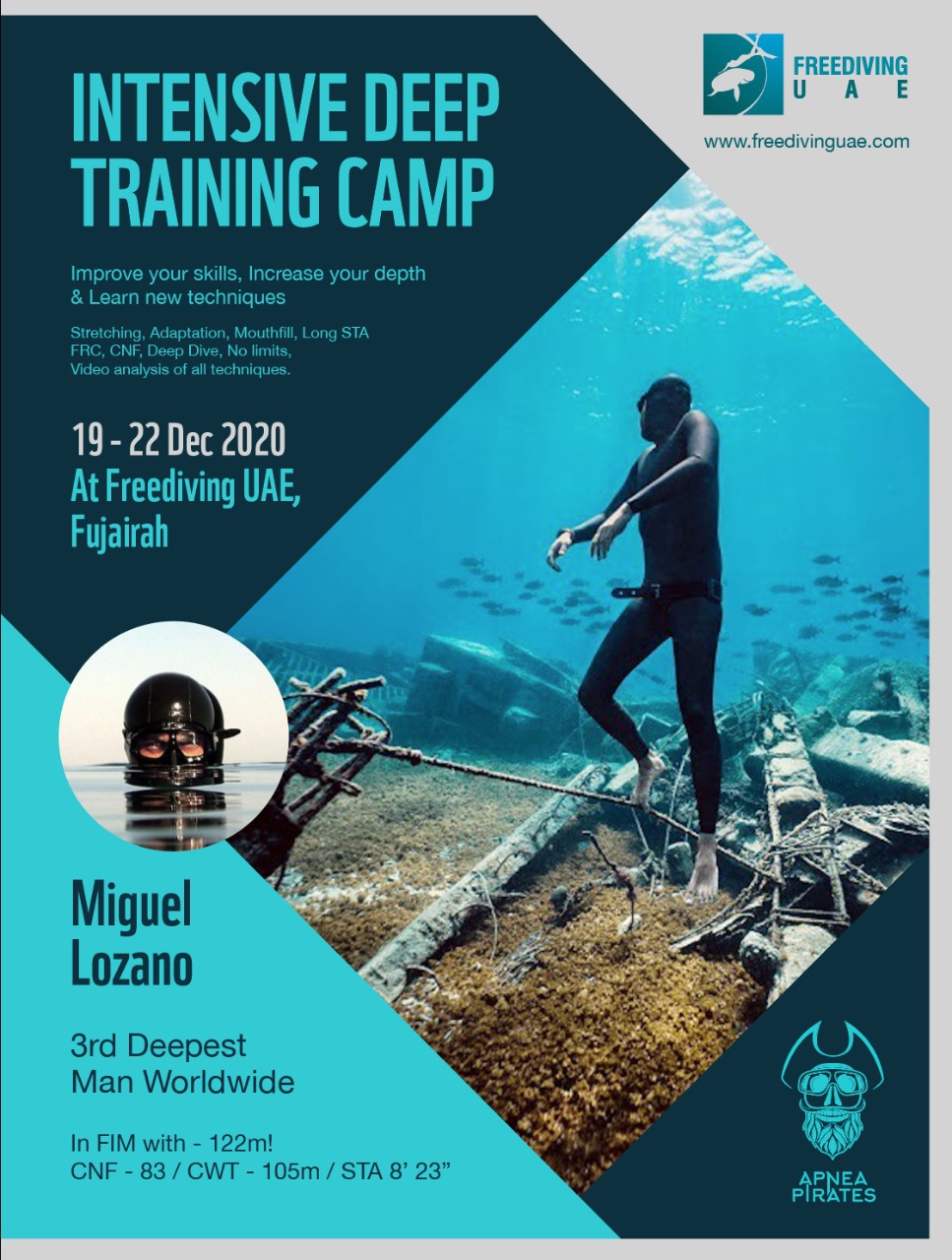 Intensive Deep Training Camp
With MIGUEL LOZANO
3rd Deepest Man Worldwide
In FIM with -122m!
CNF -83 / CWT -105m / STA 8' 23"
19 – 22 Dec 2020
At Freediving UAE, Fujairah
Improve your skills, Increase your depth & Learn new techniques
Workshop will include:
2 dive sessions a day
Stretching
Adaptation
Mouthfill
Long STA
FRC
CNF
Deep Dive
No limits
Video analysis of all techniques
Price: AED 1,500
Price with shared 3 nights accommodation: AED 2,100
Cancellation Policy
To book your spot we will need AED 500 prepayment.
We will gladly transfer your credit to another guest that you will substitute instead of you.
If you cancel the event:
18 days or more prior to Date of the event: 100 % prepayments will be refunded.
Between 18 days and Date of the event: 100% of the prepayments will be forfeited.