Intensive Deep Training Camp With MIGUEL LOZANO
AED 3,000.00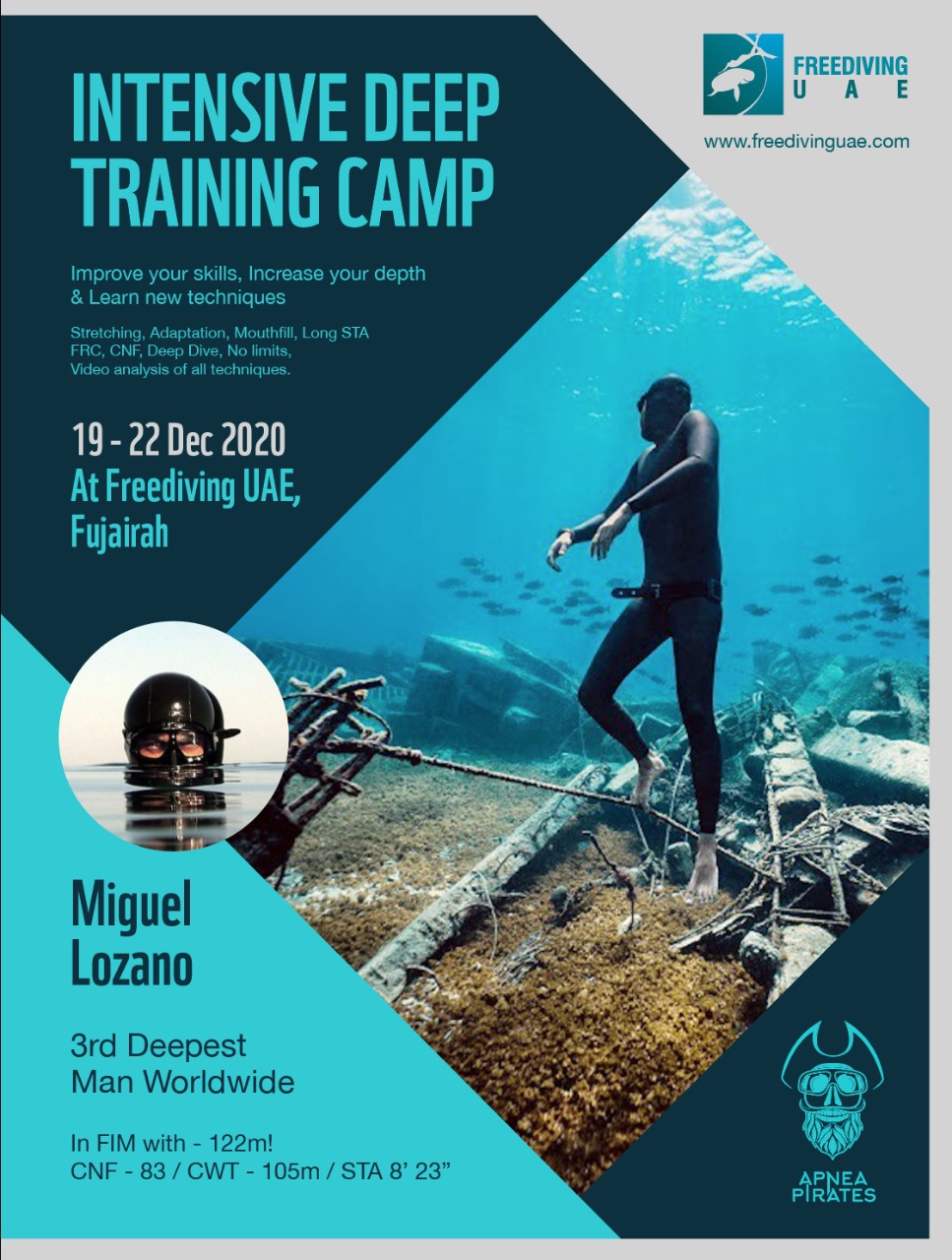 Intensive Deep Training Camp
With MIGUEL LOZANO
3rd Deepest Man Worldwide
In FIM with -122m!
CNF -83 / CWT -105m / STA 8' 23"
19 – 22 Dec 2021
At Freediving UAE, Fujairah
Improve your skills, Increase your depth & Learn new techniques
Workshop will include:
2 dive sessions a day
Stretching
Adaptation
Mouthfill
Long STA
FRC
CNF
Deep Dive
No limits
Video analysis of all techniques
Price: 3000 AED
Cancellation Policy
To be able to safely book your spot, we will need 100% prepayment.
We will gladly transfer your credit to another guest that you will substitute instead of you.
If you cancel the event:
18 days or more prior to Date of the event: 100% prepayments will be refunded.
Between 18 days and Date of the event: 100% of the prepayments will be forfeited.