5 of the best places for freediving in the Philippines – it's paradise for underwater adventures
The archipelago nation sits at the centre of the so-called Coral Triangle, which is almost six million square kilometres that includes ecosystems containing more coral reef species than anywhere else on Earth, with six of the world's seven marine turtle species and more than 2,000 species of fish.
Aside from its abundant reefs, the Philippines ocean floor is a home to a variety of shipwrecks, lying at depths ranging from just below the surface to 40 metres.
"You can also do deep diving without even using a boat. The depths are accessible from the shore," says Gen Abanilla, a freediving instructor from Manila.
Abanilla, together with co-founder Nico Soriano established Seazoned, a Manila-based company that offers freediving courses, including theory lessons, breathing and relaxation techniques, with confined water and open water sessions. Fellow instructor Soriano says the Philippines has seen a surge in interest in freediving in the recent years because of stories and photos shared through social media. As a result it has shifted from a competitive sport to a rewarding hobby for casual divers.
"After seeing photos and videos of freediving on social media two years ago, I immediately pursued my certification," says Gen Santiago, a 28-year-old Filipino flight attendant who has explored 53 out of the 81 provinces of the Philippines. "The experience of diving into the ocean on just one breath is challenging, and I want to test my limits."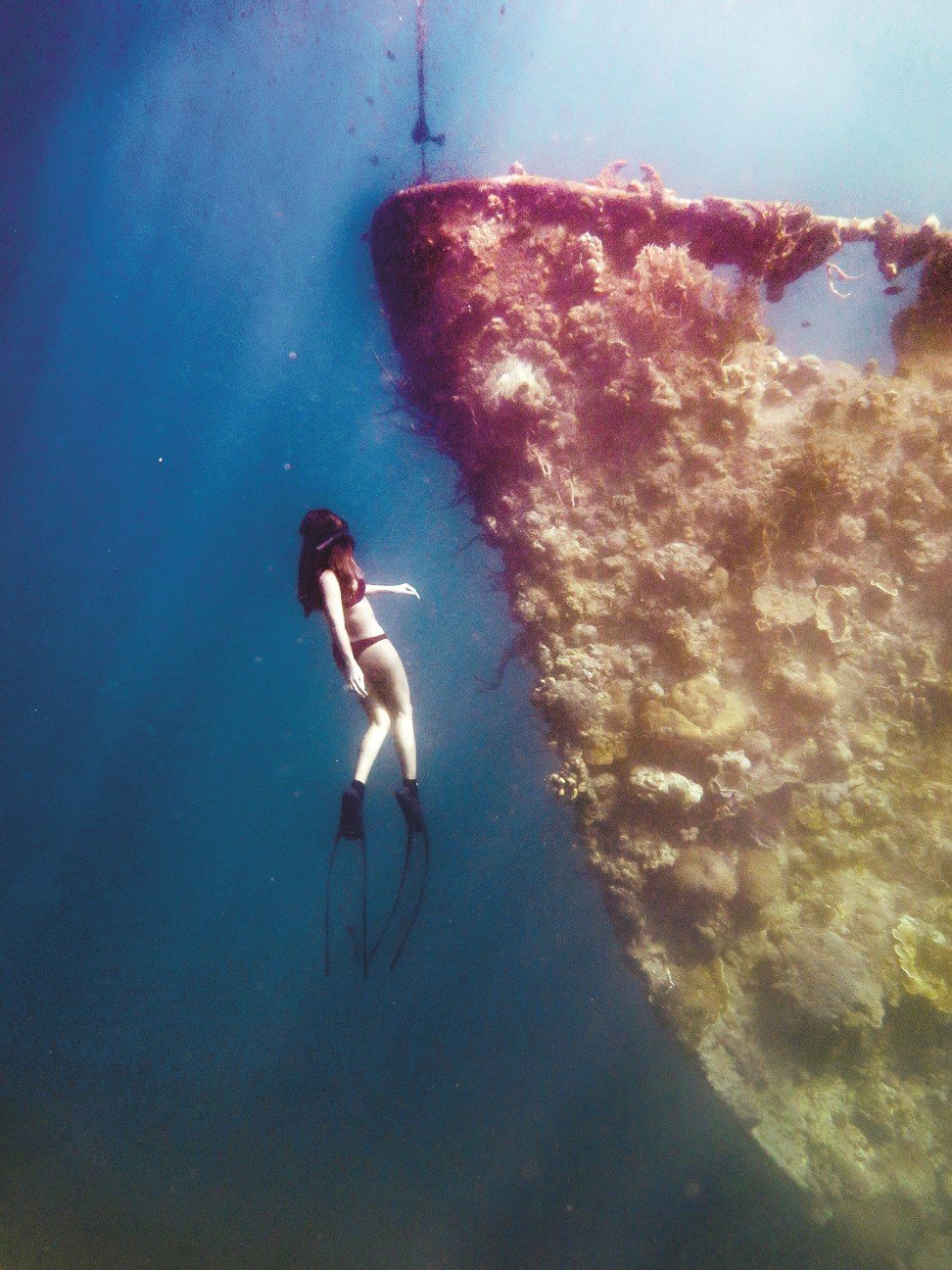 John Nico Gavan, a master freediver from southern Leyte, Philippines, says it is an invaluable skill that grants him a rare and unique opportunity to have a close interaction with marine life, and take photos that would otherwise be impossible to take. Gavan has a maximum depth limit of 131 feet on a single breath.
"I love showing the connection between the diver and the environment he is with. How they can coexist and how colourful and magical being weightless is," says Gavan.
Unlike scuba divers who rely on a diving tank to sustain their breathing, freedivers count on a single breath of air. To attain their target depth, a freediver must learn how to maximise their oxygen consumption. This is accomplished by maintaining a "Zen state of mind", says Abanilla: freediving is where endurance meets meditation.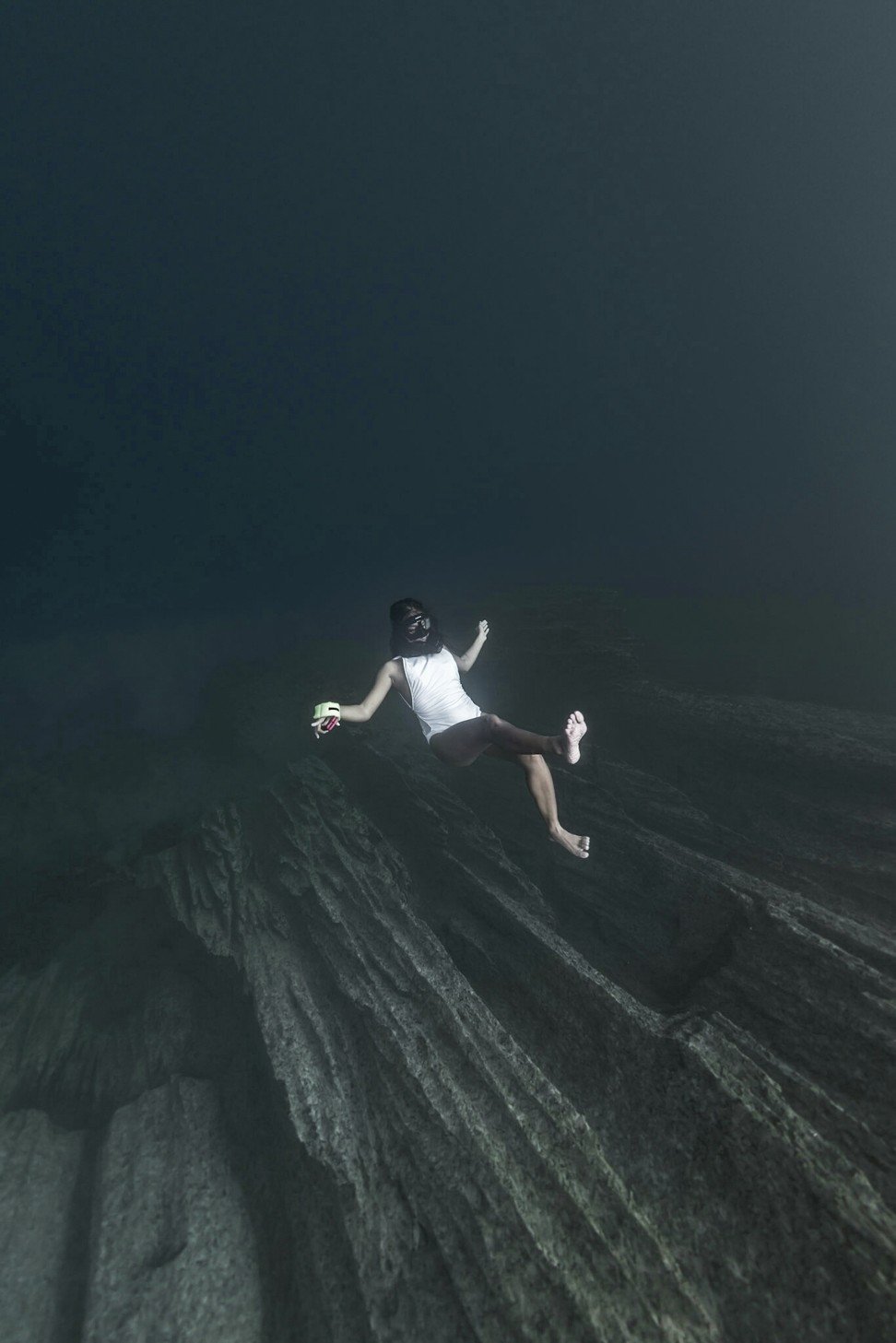 "If you can't relax from the beginning, it's going to be hard to hold your breath longer," Abanilla says, adding that you should always have a "dive buddy".
She also notes the importance of proper body positioning, finning and equalisation. Equalisation is necessary to prevent potentially serious injury such as head trauma.
Freedivers experience the changes in the marine environment like few others, says Ivy Bagay, founder of NymPH, a non-profit organisation composed of divers who conduct clean-up drives on Philippine beaches.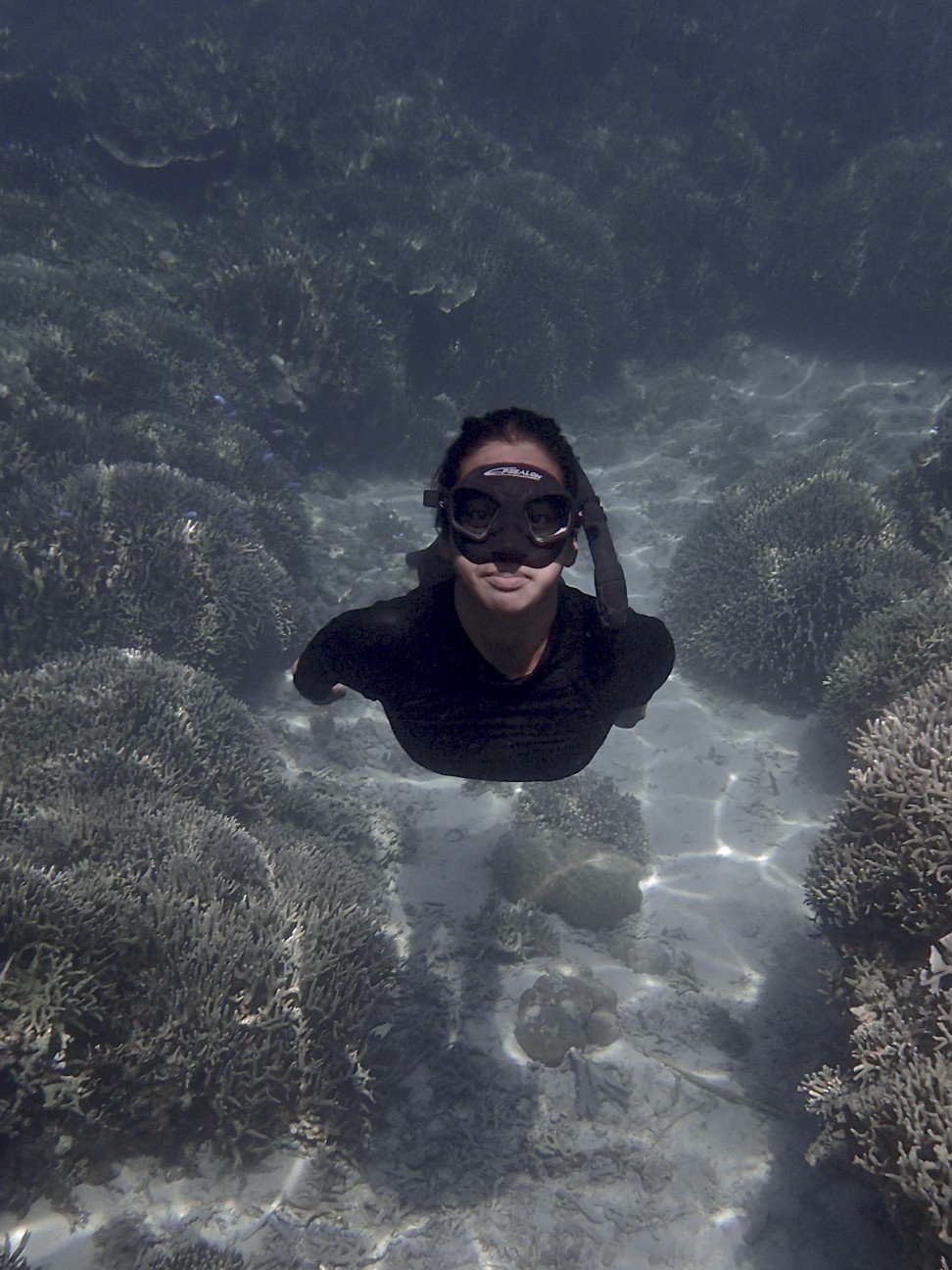 They notice the once vibrant coral reefs getting bleached, more plastic bags drifting with the current, turtles getting caught in abandoned nets, and sharks having visible scars left by boat propellers and fish hooks, she says. "We do both underwater and shore clean-ups. We also coordinate with the local government about proper waste disposal and encourage them to involve the local community in protecting the ocean," says Bagay.
Every freediver can contribute by sticking to some simple rules, says Bagay, such as making every dive an opportunity to collect rubbish, making sure you use non-toxic sunscreens and refraining from touching or interfering with the activity marine species.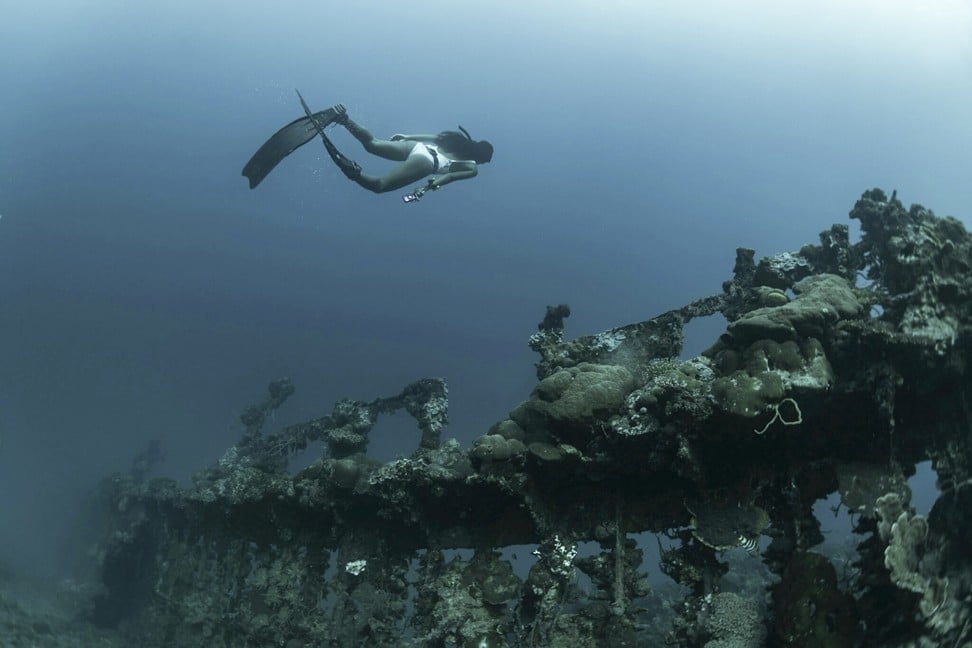 Five of the best freediving spots in the Philippines
1. Apo Reef, Occidental Mindoro
Apo Reef is recognised by Unesco as one of the most important reefs in the world as it encompasses the world's second largest contiguous coral reef system.
"It's insane clarity paired with the abundance of marine life," says Gavan. "If you want to see some of the big pelagic fish that call the Philippines home then this is the best place to find them."
The good visibility means can go as deep as 30 metres to take photos of manta rays, mobula rays, sea turtles and sharks.
When shooting marine life, keep a safe distance from the creatures and avoid chasing them as it will cause them stress. Diving in Apo Reef can be done all year round, but March to May is best for beginners, to avoid strong currents. The dive spot is accessible through Sablayan, Occidental Mindoro or Coron.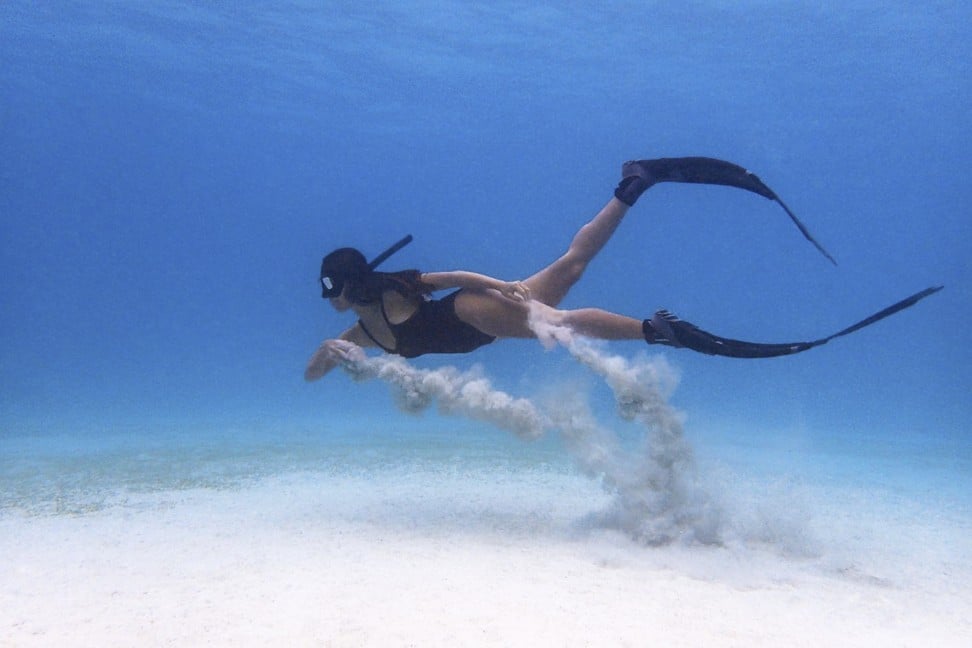 2. Coron, Palawan
Coron is blessed with a wide range of dive sites for divers of all levels, from shallow reefs to advanced wreck diving, with well-preserved shipwrecks dating back to the second world war.
For beginners, Abanilla recommends the Skeleton Wreck and Lusong Gunboat. The 25-metre Skeleton Wreck, which has well-preserved keel and ribs, is inclined at 45 degree angle, making it visible at around five metres below the surface. Meanwhile, Lusong Gunboat is submerged just half a metre below the surface. In fact, the stern actually breaks the surface at low tide.
Advanced divers can explore the East Tangat Wreck, inclined on the coral reef on the east side of Tangat Island. Despite its depth at around 20 metres, you get great visibility up to 10 metres.
Another of her favourites is the Black Island Wreck, a small converted tanker designed to carry fuels that were from the Japanese Imperial Army. The wreck's depth starts at 21 metres, with 15-20 metre visibility.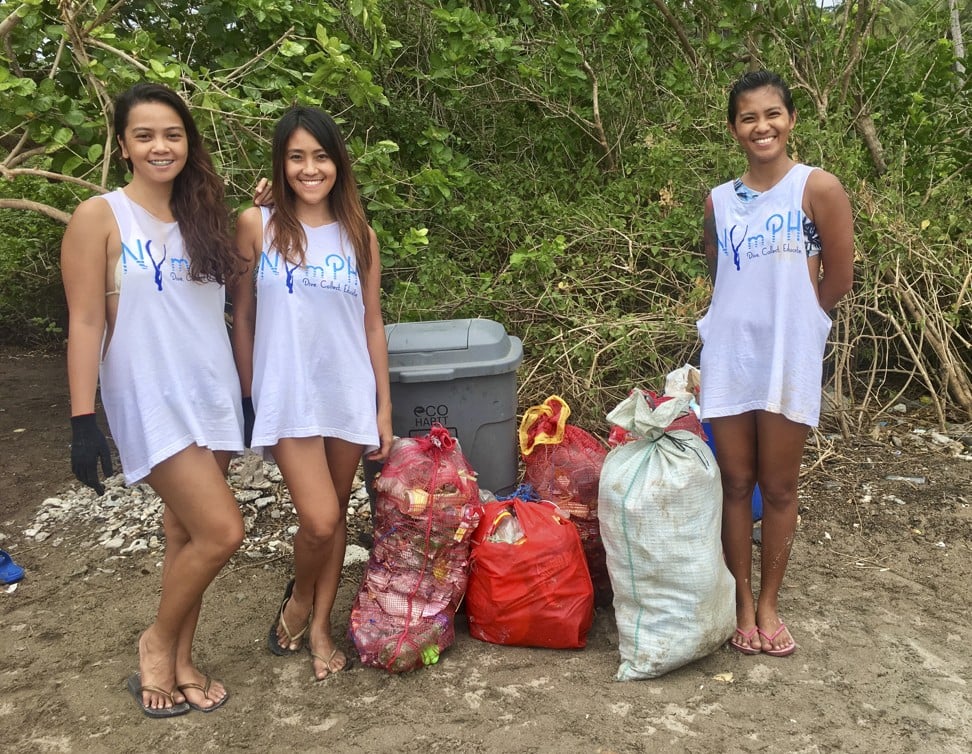 Coron is also known for its crystal clear lakes such as the Barracuda Lake, which is situated on top of a volcano crater. The lake has layers of fresh, salt and brackish water and thermoclines at four and 14 metres. There are no currents and strong waves, allowing divers to go deep without fins.
It is possible to dive around Coron all year round. However, visibility and weather are best from December to March. There a direct flights Manila to Busuanga Airport. From there, hop on a van for Coron Town.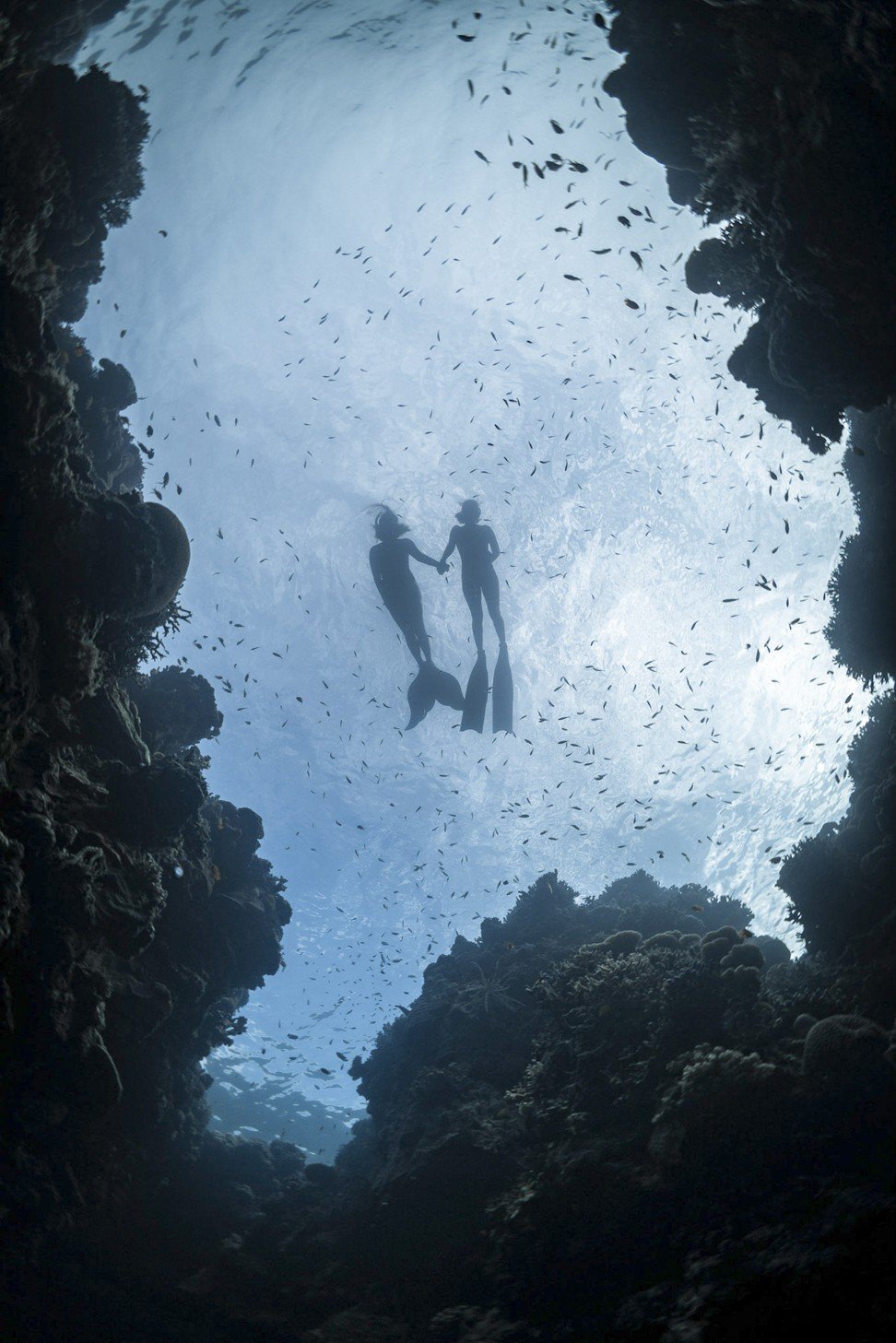 3. Balicasag Island, Panglao, Bohol
Another budding dive site in the Philippines is Balicasag Island, a marine sanctuary off the coast of Panglao, Bohol. Crystal clear waters – visibility ranges from five to 40 metres – make it a playground for underwater photographers. An abundance of sea grass draws sea turtles, sponges, frogfish, moray eels, mackerel and barracuda. The conditions are normally calm, with little or no current, so diving in Panglao is possible at any time of the year, but the best time to go is from December to June. Balicasag Island is accessible from Panglao Island via motorised boats. To get to Panglao Island, take a plane to Tagbilaran, from where you can rent a van.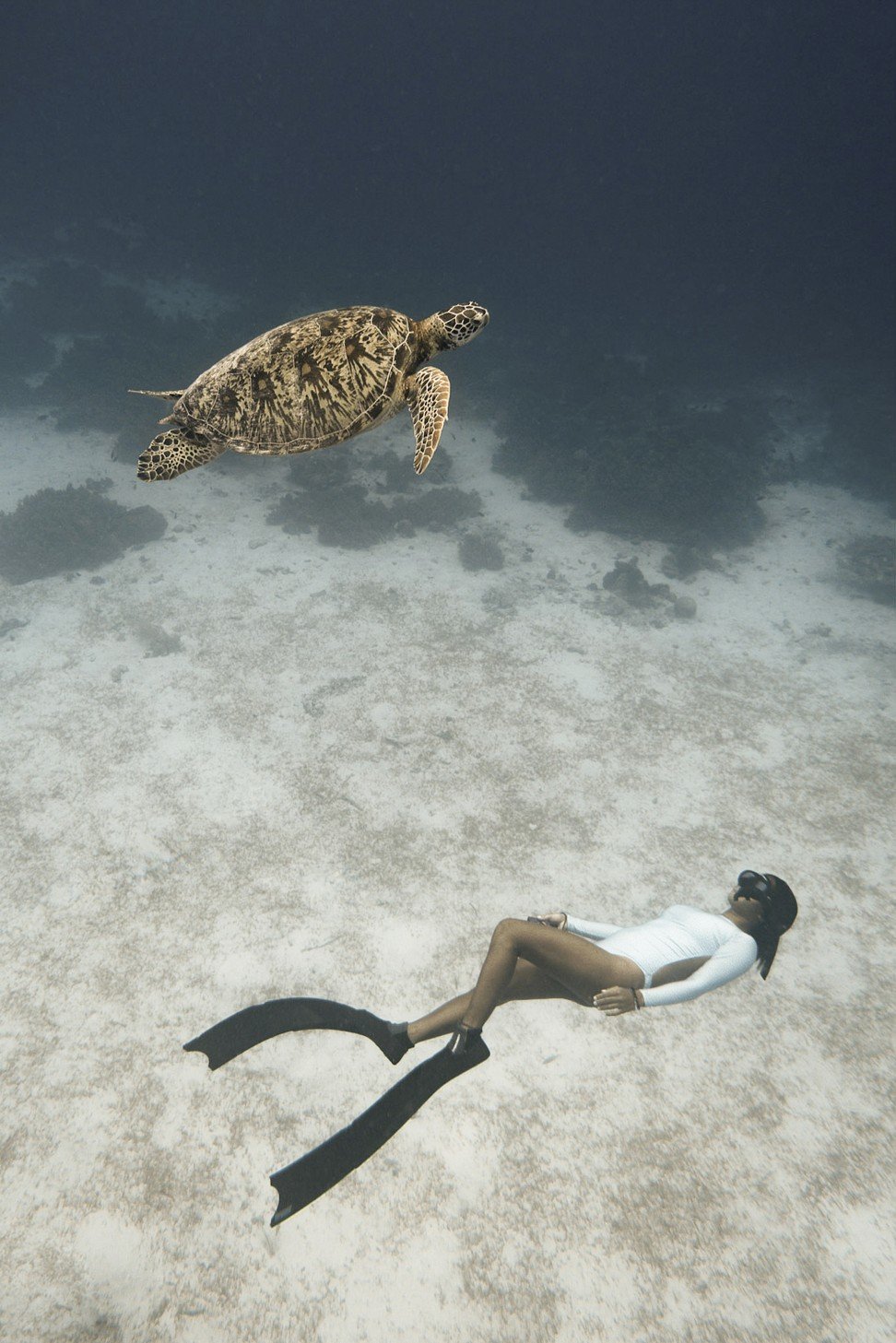 4. Southern Leyte
Located in southern Leyte are dive spots in Pintuyan, Padre Burgos and Limasawa. Pintuyan serves as a sanctuary for migrating whale sharks. The sanctuary is not crowded, the water visibility is excellent and sound ecological practices are strictly observed. There are sightings of whale sharks in Pintuyan all year round, but it is best to visit Pintuyan from October to May, their natural migration period.
Padre Burgos on the other hand is where you can find Tangkaan Beach, a quiet white sand beach that boasts a seabed filled with soft coral and waters frequented by turtles. Limasawa Island is home to steep drops filled with fan corals and massive table corals. You can reach Pintuyan Island from Manila by air with connecting land travel from Tacloban. Padre Burgos and Limasawa are accessible by boat from Pintuyan.
5. Batangas
Batangas is the closest and most accessible dive spot from Manila. Go to Binukbok View Point in Bauan for an opportunity to swim with schools of jacks and visit Masasa beach in Tingloy Island to explore its white-sand bottom and clear waters. Waves and current can be very unpredictable in Batangas, but the main diving season in Batangas runs from early November to May.
source:
http://www.scmp.com/lifestyle/travel-leisure/article/2138984/5-best-places-freediving-philippines-its-paradise