Stunning dolphin pictured in the sea in Inner Hebridean, wins an annual photo competition
A striking photo of a dolphin reflected in the sea off a rocky Inner Hebridean outcrop has won an annual photo competition to celebrate British mammals.
The image, captured by James West, from Hampshire, was among 350 wildlife pictures snapped in the British Isles for the annual Mammal Photographer of the Year competition.
James, who took the picture near the Cairns of Coll, off the northern end of the Island of Coll, said the reflection added a different dimension to the picture.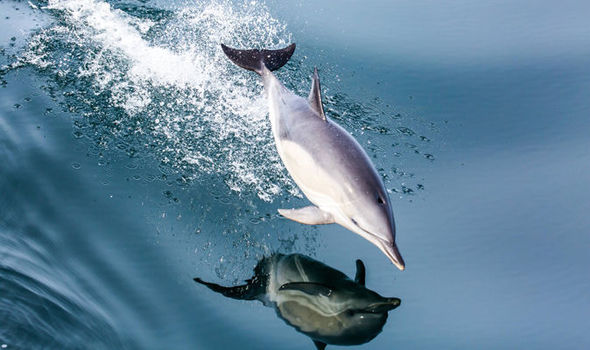 "The sea was very calm and like a mirror.
"As I examined the shots afterwards, I could see not only a sharp photograph of the dolphin but also its reflection in the water, revealing a beautiful creature in motion with tremendous power and grace," said James, from Chandler's Ford.
"The reflection adds a different dimension to the shot, bringing out details that a shot from above couldn't have done by itself."
Chief Judge Hilary Conlan, editor of Mammal News, said: "It is hard to photograph dolphins completely out of the water as well as capturing not only the reflection but also a sense of speed and purpose."
The winner of the Best Mammal Society member photo was Graeme Hull, from Caithness, with a stunning picture of a grey seal "waving".
SOURCE: https://www.express.co.uk/news/uk/947574/dolphin-sea-scotland-photograph-competition-winner-mammals