'It felt amazing': Kona man sets new US freediving record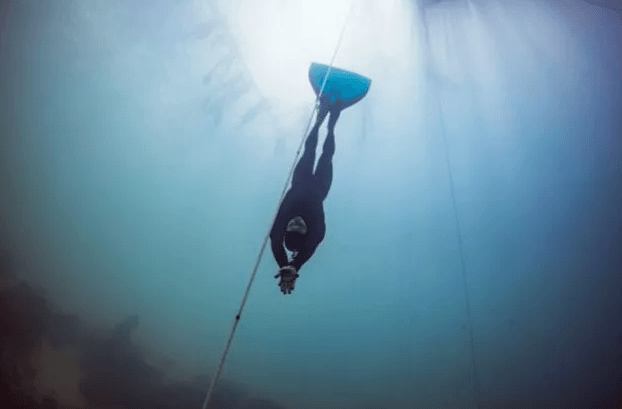 LONG ISLAND, BAHAMAS (Hawaii News Now) — A Big Island man has broken a record for freediving.
This month, Daniel Koval, of Kona, set a new USA Men's National freediving record in the discipline of constant weight.
"It was a great dive, I don't remember much of it," Koval said. "It was all a blur. But it felt awesome. It felt amazing."
Koval dove down 102 meters — 335 feet — in one breath off Long Island in the Bahamas on July 18.
He completed this dive in a total of 2 minutes and 50 seconds.
Koval shattered the previous record of 331 feet that was set in May 2016 by USA freediver Kurt Chambers, who is also a Hawaii resident.
This freediving discipline involves an athlete taking a single breath on the surface. Once entering the water, they then follow a safety line and kick themselves deeper and deeper using a monofin.
Any weight that the athlete wears must remain on them throughout the duration of the dive.
After setting his first USA National record, Koval gave thanks to his supporters and sponsors in Hawaii, adding that he plans to just enjoy the Bahamas even more.
Koval is among only three U.S. divers to reach or exceed 100 meters.
SOURCE:
http://www.hawaiinewsnow.com/story/38730968/it-felt-amazing-kona-man-sets-new-us-freediving-record