Family diving trip becomes mission to rescue whale shark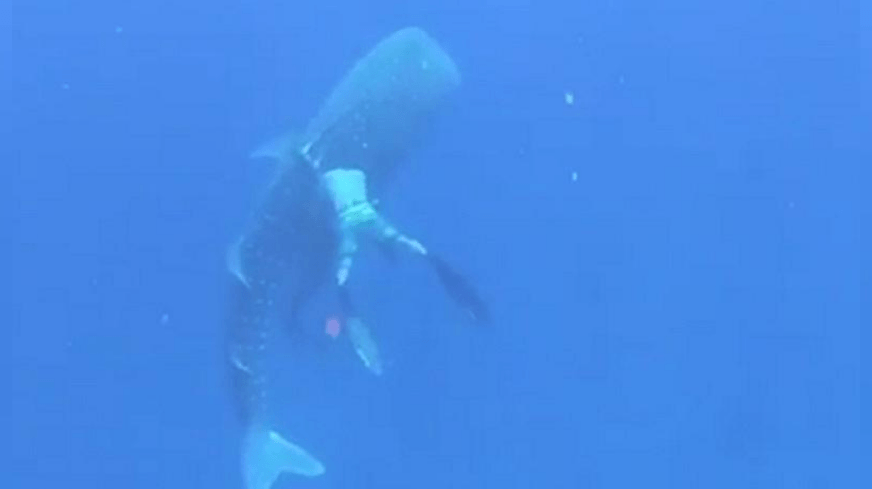 A family diving off the coast of Kaunolu, Hawaii, saved a whale shark from a potentially life-threatening situation this week, by removing some heavy fishing line that had become wrapped around it.
Husband and wife Joby Rohrer and Kapua Kawelo, both biologists, decided to attempt to free the 20-foot whale shark after they spotted it. Footage filmed by their son, Kanehoalani Kawelo, shows Rohrer and a family friend diving down to free the shark.
Rohrer told Hawaii News Now that it took him five dives to cut through the five-inch-thick rope.
The shark, a juvenile, had been seen locally several times before it was finally cut free, Hawaii News Now said.