New Sharjah-Khor Fakkan Road — easy way to the East Coast
Great news for all travelers – a new modern road is opened between Sharjah and Khor Fakkan in the Emirate of Sharjah. Thanks to this road project, whose length is 89 kilometers, it is now possible to get from one city to another in just 45 minutes.
The path of the new road is laid through the Hajar Mountains, it is a rather unusual construction of its kind. And if before the mountains were an insurmountable obstacle to the construction of roads, now, modern technologies have allowed to overcome this barrier.
The road consists of two sections. The first one is a two-lane road 65 km long. The second section lasts 24 km and here the road lies through the mountains, in which tunnels are created. 5 tunnels were laid through the mountains: Al Rogh Tunnel — 1.3 km, Al Ghazeer Tunnel — 900 meters, Al Saha 300 Tunnel — 300 meters, Al Saqab Tunnel — 1.3 km, and Al Sadra Tunnel — 2.7 km.
Since this region has excellent freediving destinations, dive enthusiasts can take advantage of the new highway. Khor Fakkan is one of the most popular destinations for divers. This coastal town is located on the east coast of the UAE and has access to the Indian Ocean.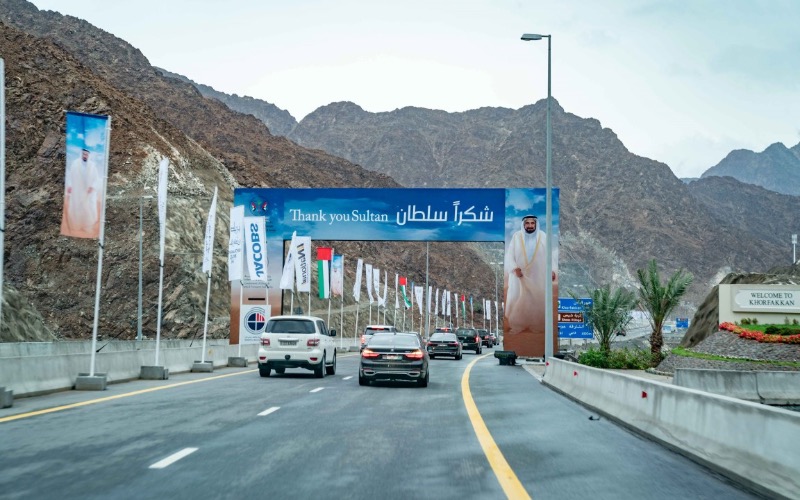 It is along this road that the way to the Friday dives runs, in which we head regularly together in groups of diving enthusiasts, sharing cars to be more environmentally friendly. It was a great idea not to lose time that we spend in the tunnels, but to use it for preparation and warm-up before diving. At these intervals we can perform various exercises on a static breath hold and some others. Excluding the driver of course.
The total construction cost amounted to AED 5.5 billion. And this is not a single project, it is part of a more global development plan for the entire east coast. The goal of all initiatives is to increase the attractiveness of the region for tourists through the development of its infrastructure and restoration of the historic landmarks.