Guinness World Record: Alexey Molchanov, 80 meters under ice
On March 16th, 2021, Alexei Molchanov have set a new Guinness World Record after descending 80 meters below in constant weight with monofin in about 2 minutes in the icy waters of Lake Baikal, the world's largest and deepest freshwater lake in Siberia.
Here's a footage from Molchanovs Freediving channel
Alexey dedicated the new record to Lake Baikal stating…
"I would like to dedicate this new record to this amazing place where we are now. Baikal is a unique natural phenomenon and a living organism, which is important to preserve for future generations,"
He is also known for his conservation work and actively promotes environmental and clean water issues.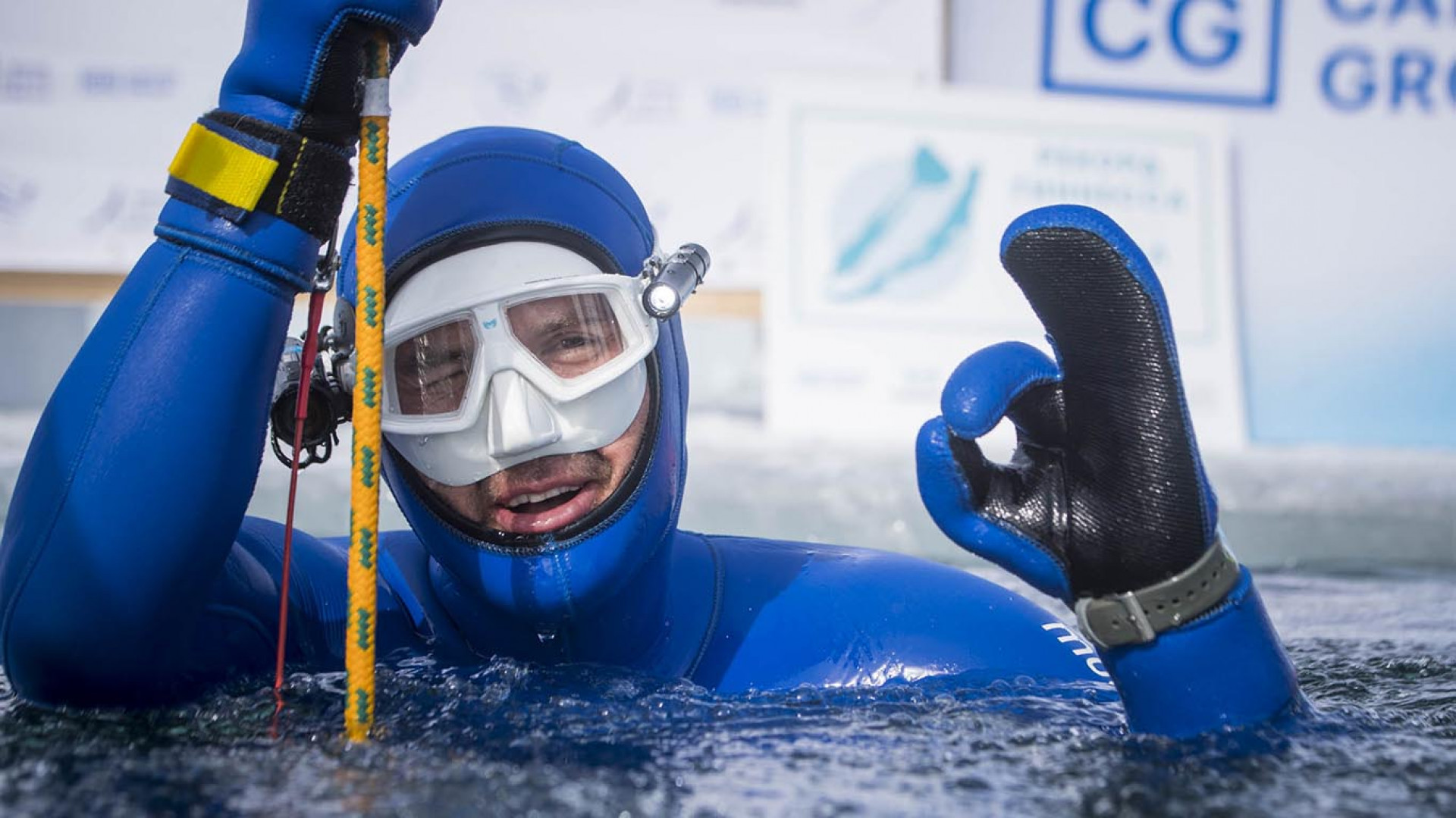 As usual, the deepest freediver in the history did it again. Congratulations Alexey!
(Images credit to The Moscow Times)