Guinness World Record: Budimir Šobat, breath-hold for 24 minutes and 33 seconds.
Another Guinness world record was set last Saturday (March 27th of 2021), when Budimir Šobat held his breath for 24 minutes and 33 seconds to support and raise funds for the reconstruction of the Miracle Room of the Association of People with Disabilities of Sisak – Moslavak that were destroyed by an earthquake last December 29, 2020. The event took place in Sisak Olympic swimming pool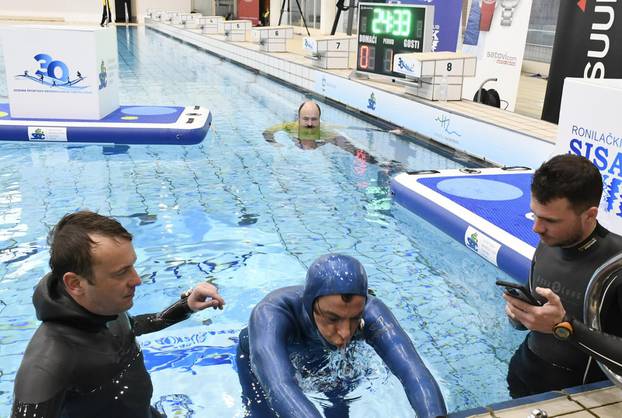 The reason was to help the children affected by the earthquake in this county. We will also send this in a letter to the Guinness, along with footage, photographs, and other evidence. I was filmed by seven cameras – stated by Budimir.
Once again Congratulations for another and New Guinness World record Budimir Šobat Buda!
Here is a live coverage of the event taken by 24sata on Facebook:
(Credits to Nikola Cutuk/PIXELL for the images that have used in this article)