2021 AIDA Freediving World CUP – May
"AIDA Freediving World Cup" competition has started last May 11,2021. Based in Sharm El Sheik, Egypt and was organized by Italian freediver Andrea Zuccari with 2 world record.
The event is combined of pre-competition; a 7-day training on the official set up and the 4 official days of competition with four disciplines (CWT, CWTB, CNF and FIM) with 12 remarkable safety team led by Tito Zappalà.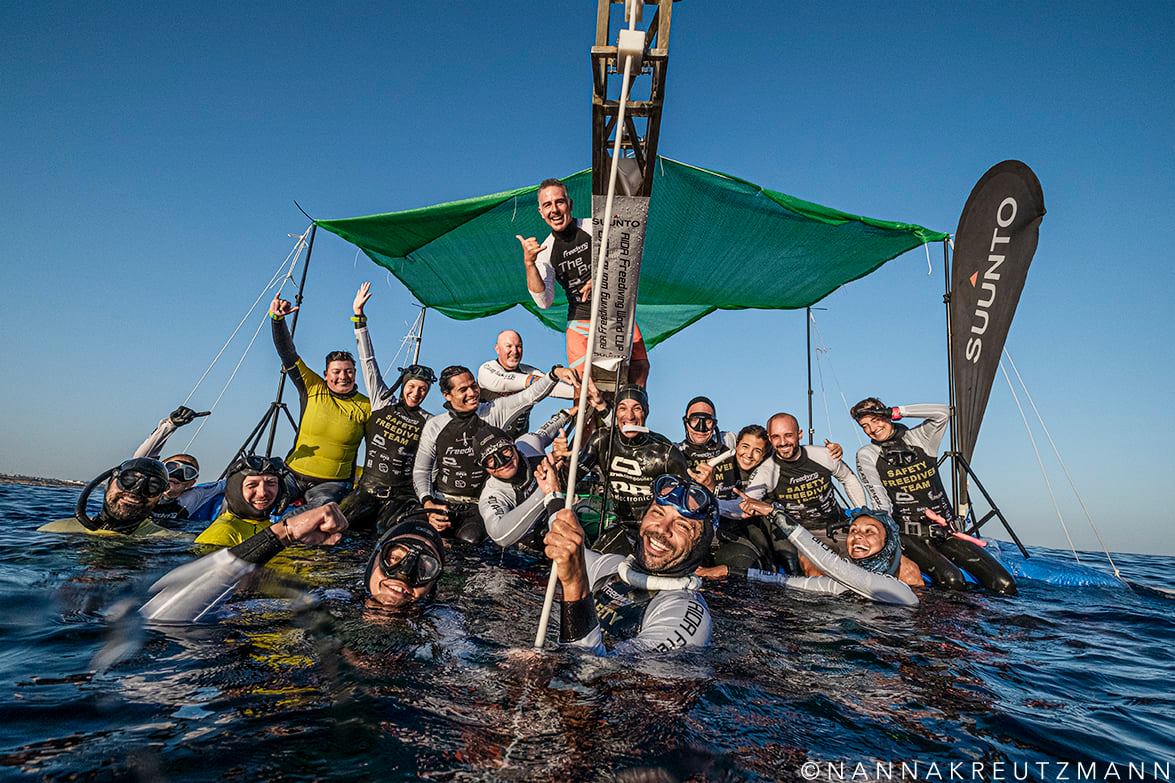 As per Freediving World Cup website, the overall ranking will be based on the athletes points in each discipline. And will be decided after the final event in the calendar (May-July-September-November) and it will comprise the sum of the points accrued by the athletes from each of the World Cup events.
The competition between 40 athletes from all over the world was quite tough but impressive national records were set. (photo from FreedivingWorld Sharm Instagram account)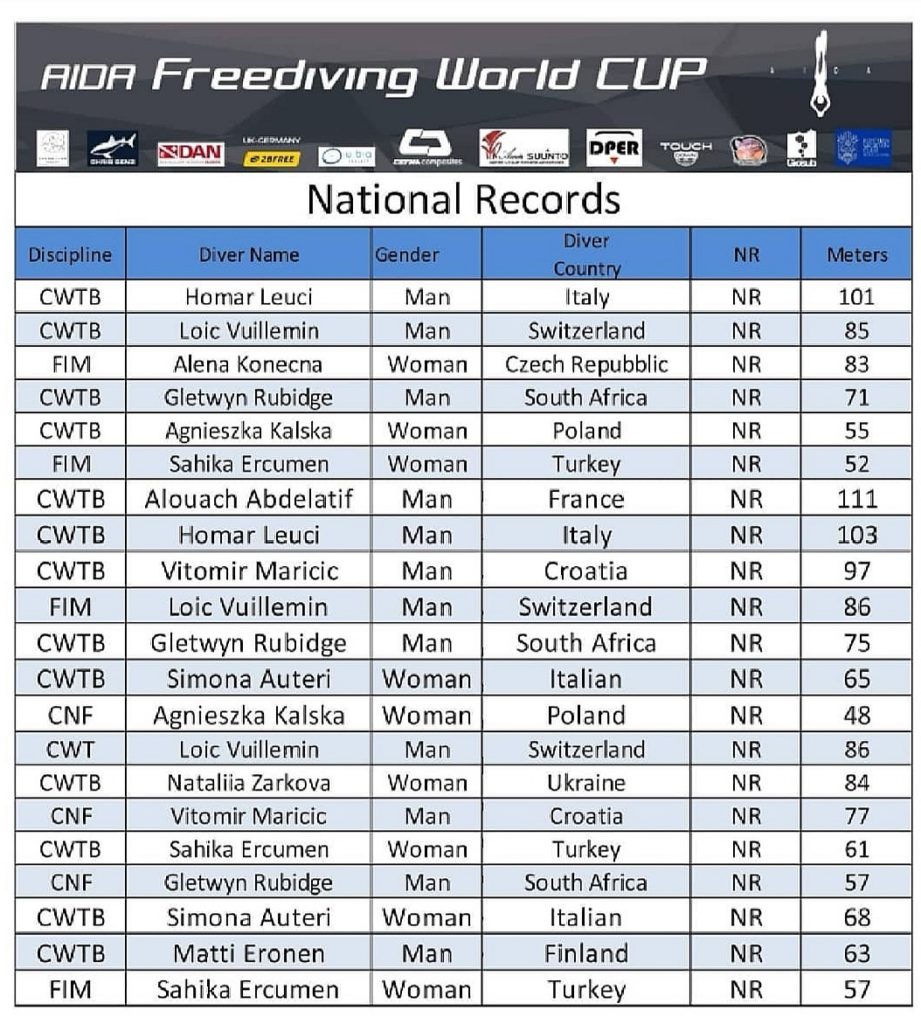 Freediver world champion, Alexey Molchanovs did an amazing performance of 100 meters in Constant Weight using short fins. (photo from @alexeymolchanov)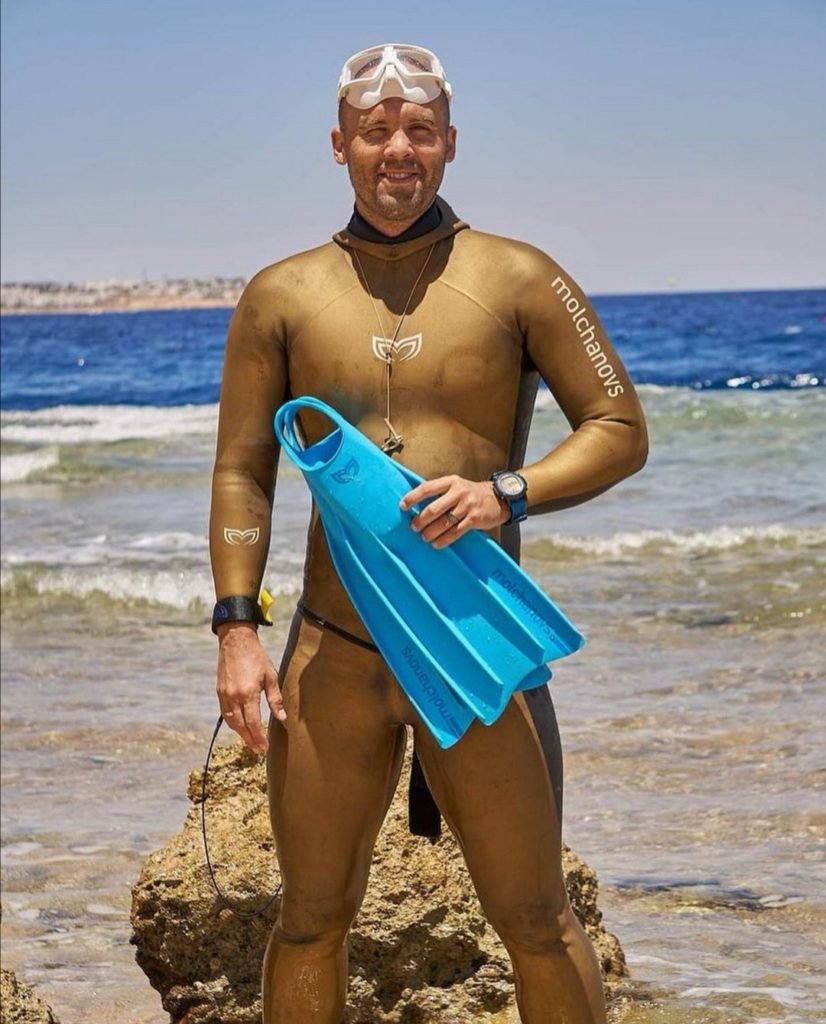 For female category, Ukrainian national Nataliia Zarkova listed on top 1 with overall points of 321 (95m on CWT, 62m on CNF, 84m on CWTB and 80m on FIM). Whilst on male category, Thibault Guignes from France made it to the first place with overall points of 285 (FIM – 97m, CWTB – 80m, CWT – 85m and for CNF – 23m)
Here is the official result for May edition (Female and Male category from FreedivingWorld facebook account)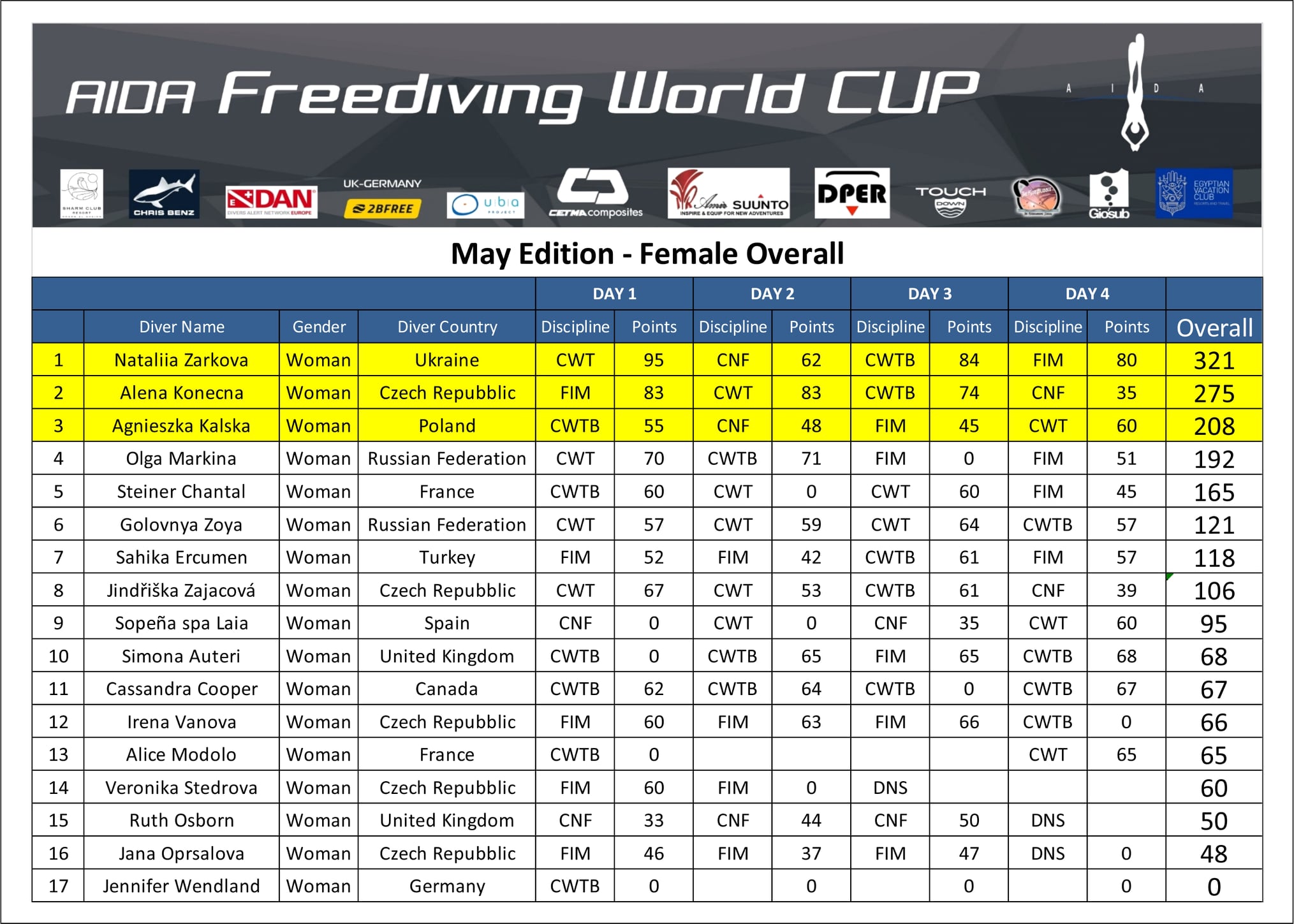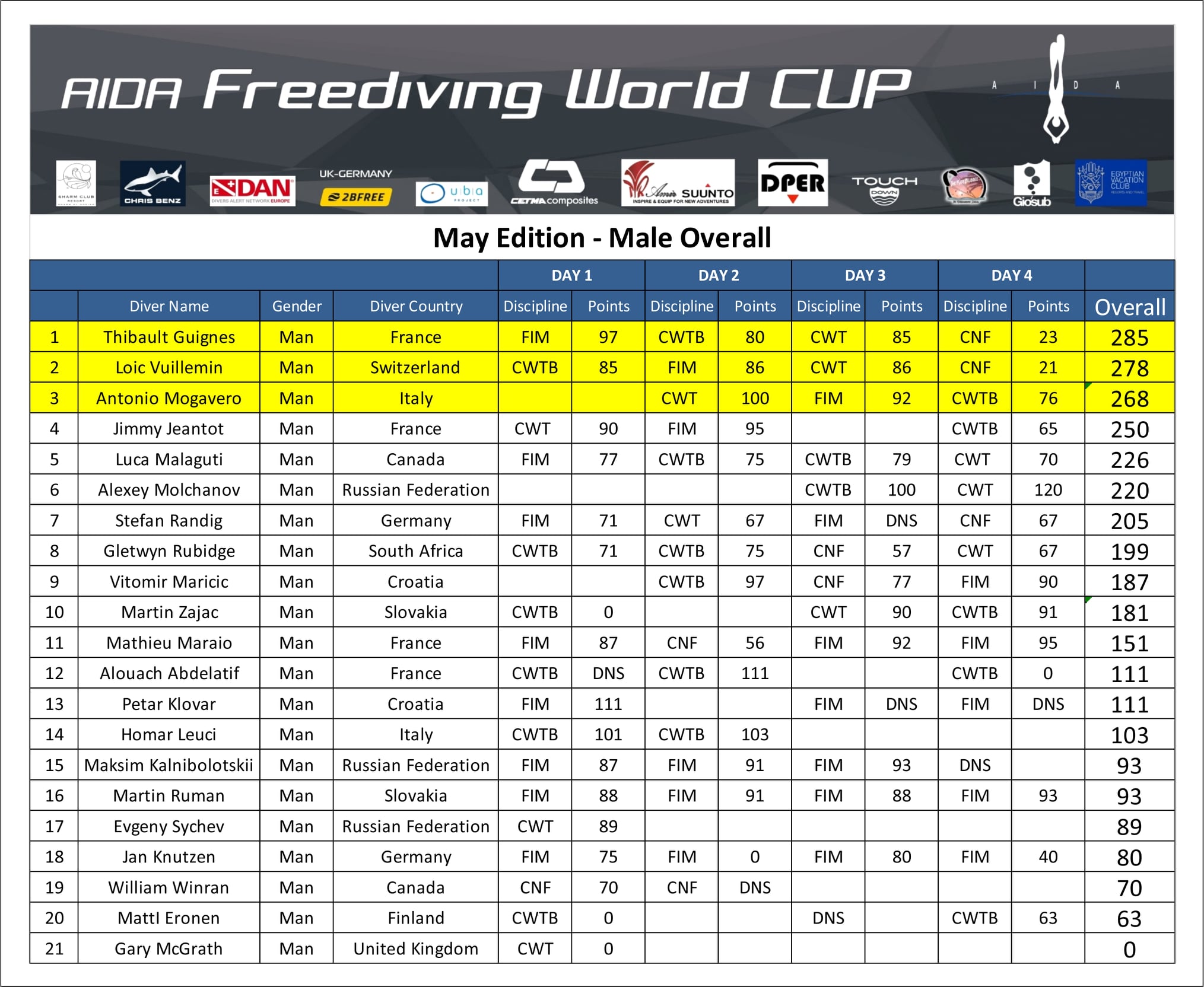 Congratulations to our freedivers! Stay tuned for the next competition in July 2021.
(Cover photo and safety team photo from Nanna Kreutzmann)