Vertical Blue 2021 Competition
Vertical Blue 2021 is one of the biggest freediving competitions in the world with 42 athletes from 21 countries. It was organized by William Trubridge from July 13th until 23rd which took place at Dean's Blue Hole, Bahamas with perfect conditions which are very favorable for setting national and world records.
From previous Vertical Blue competition, it has been held according to AIDA competition rules. But this year, for the first time it was held with regulations under CMAS. The rationale for this shift was the idea to create a Freediving World Series event (freediving competitions in different parts of the world that are united by a single scoring system).
Once again Vertical Blue 2021 amazed us with 12 successful world records and 52 national records in a 9-day competition.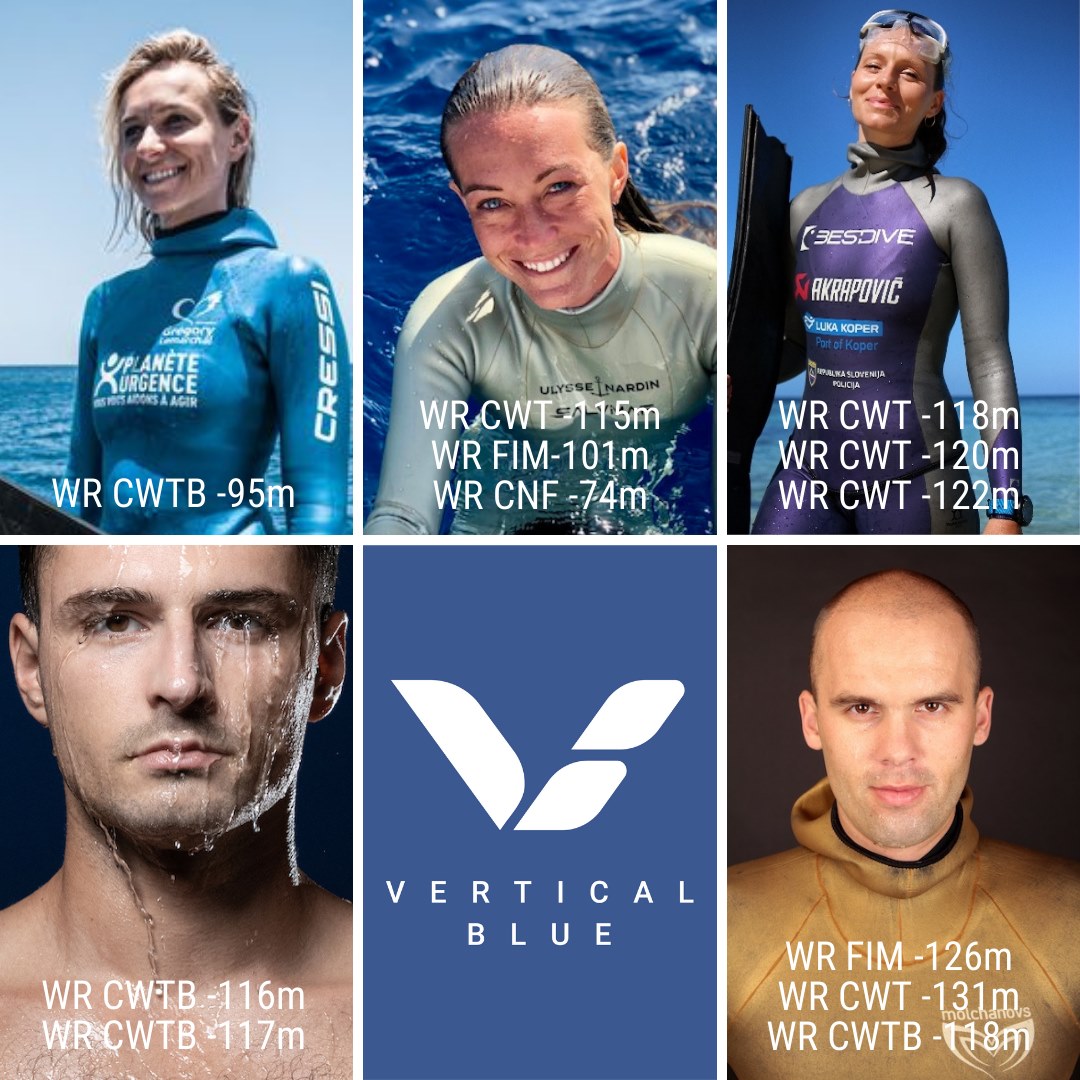 Alexey Molchanov maintained his supremacy, breaking 3 world records in FIM, CWT and CWTB, taking gold in the men's. Alessia Zecchini broke 2 world records in CNF and FIM, and 2 national records, taking gold in women's. While Alenka Artnik, is the first woman to break the 120m barrier in CWT.
Here is the link for the overall result for the entire competition: http://2021.verticalblue.net/results/?action=overall
Livestreams of the event: https://www.youtube.com/user/VBFreediving