Dubai International Boat Show 2023
The 28th edition of the renowned Dubai International Boat Show (DIBS) took place in March 2022, after two years of cancellations due to the Coronavirus pandemic. Last year saw a host of new features at the event, which was held at the new and lavish Dubai Harbour.
Last year's DIBS was particularly special due to its association with Dubai Harbour – which boasts luxury amenities such as marinas, hotels and retail outlets – which made it an ideal venue for this premier boat show. Furthermore, through the event's presence at Dubai Harbour, DIBS aimed to boost Dubai's status as a superyacht hub. Dubai International Boat Show 2023 will also take place at Dubai Harbour.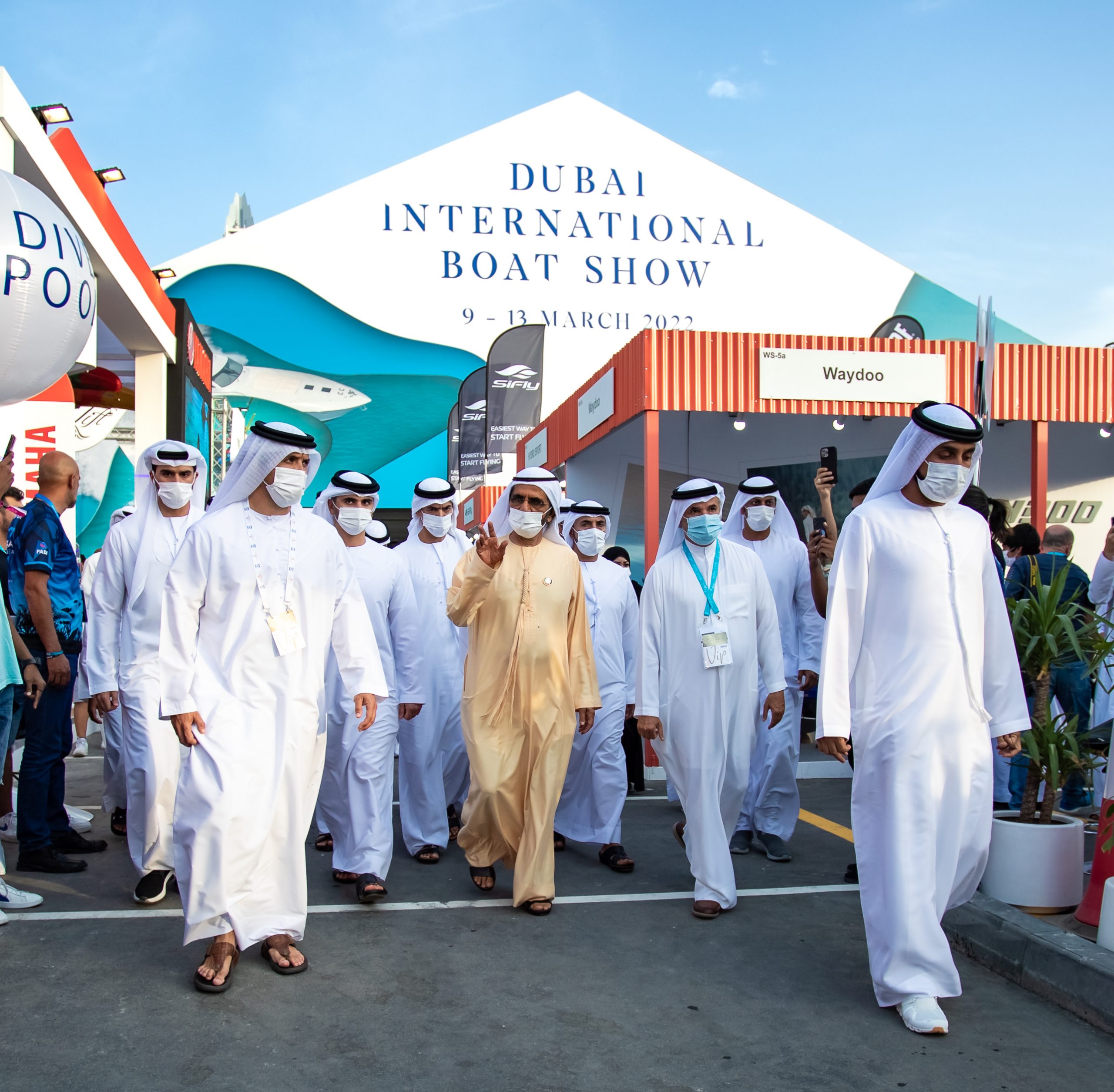 The Dubai International Boat Show 2023 promises to be an incredible event for everyone interested in nautical activities. Taking place from 1 – 5 March at the world-class Dubai Harbour, this annual show offers a unique and exciting experience for boat lovers of all ages.
Visitors can expect to find more than 400 marine exhibitors presenting the highest quality of products, services and accessories related to water sports and leisure activities. Boat owners and enthusiasts will have the opportunity to buy boats of various kinds, ranging from fishing vessels to luxury cruisers and superyachts.
Those looking for adrenaline-rush water activities can choose from a range of activities such as jet skiing, wakeboarding, kite surfing, waterskiing, fly boarding and paragliding. Experienced instructors will also be on hand to provide guidance and safety advice when needed.
In addition to these thrilling experiences, there will be an array of recreational activities for visitors to enjoy such as luxury yachting trips around the coastlines of Dubai or Abu Dhabi with several operators offering discounts during the show period. There are also plenty of areas dedicated to marine conservation projects that aim to raise awareness about protecting our oceans and its wildlife.
Finally, attendees can expect a range of social events such as barbecues, live music performances and fireworks displays throughout the week-long show as well as exclusive VIP packages that include access to exclusive cocktail receptions, complimentary dinners and drinks at some of Dubai's top venues. With so much happening at this year's show it is set to be one not to miss!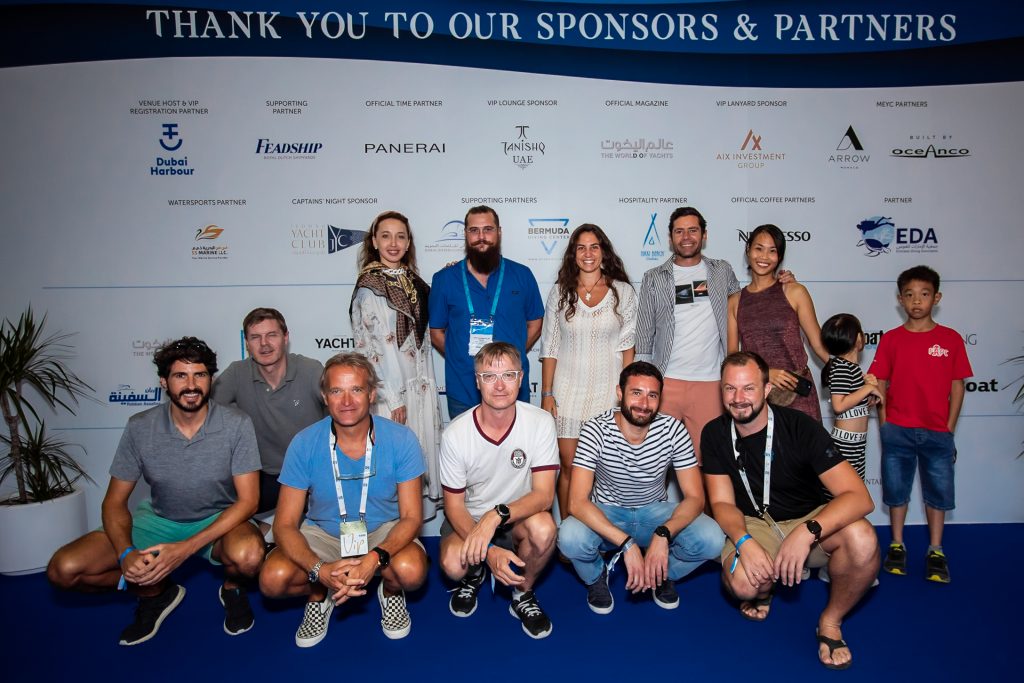 Dive MENA
Dive MENA is an event held in tandem with the annual Dubai International Boat Show. It showcases the best of diving equipment, technology and expertise from around the world, showcasing a variety of products and services for recreational, professional and technical divers. The show serves as an ideal platform for the growth of the region's diving community, bringing together leading marine brands, experts and enthusiasts from all over the UAE and GCC countries.
At Dive MENA, visitors have access to a variety of unique exhibitors from across the globe who showcase their cutting-edge product lines. Additionally, they offer guidance on dive sites in the region as well as tips on how to safely enjoy scuba diving or freediving while taking into account local waters' conditions. This event also features a range of interactive activities designed to educate attendees about dive safety topics such as boat etiquette, buoyancy control and proper dive gear usage.
Workshops are often hosted by internationally renowned dive professionals that cover a variety of topics like underwater photography techniques or conservation practices which allow attendees to gain valuable insight into how to make responsible decisions when out at sea. Additionally there are multiple networking opportunities that are hosted throughout each day connecting industry professionals with likeminded individuals sharing similar interests.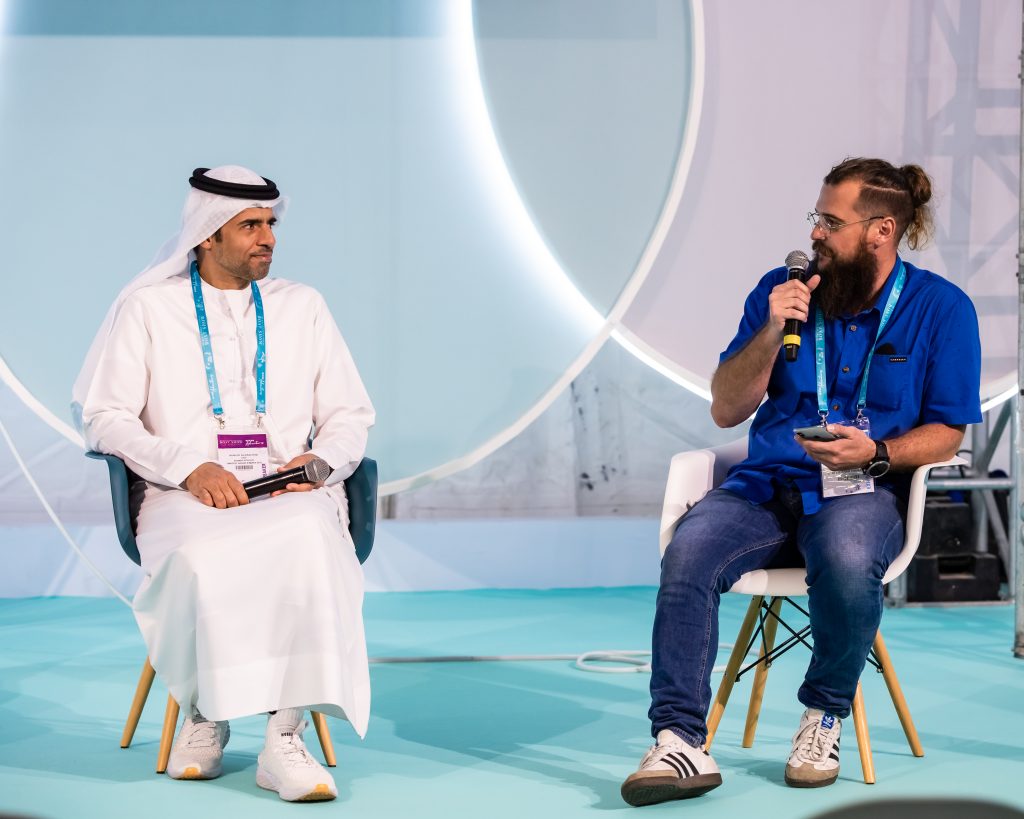 Dive talks agenda for Dive MENA 2023
Ahmed Gabr
World Record Holder
Ahmed is a three-time Guinness World Record breaker; Deepest Scuba Dive, Deepest Sea Dive, and in 2015 he mobilised 614 divers for the Largest Underwater Clean-up.
Bárbara Lang-Lenton
Director of the Aquarium & Dubai Turtle Rehabilitation Project
The Dubai Turtle Rehabilitation Project (DTRP) is dedicated to the conservation of these precious marine creatures. It's run in collaboration with Dubai's Wildlife Protection Office and is the first project of its kind in the Middle East.
Yuriy Rakhmatullin
Owner of Freediving UAE
Yuriy could not love the sea more if he was born in it – and we think maybe he was… His love for the sea is only bested by his love of freediving. And he is the best in town at teaching his favorite pastime. Yuriy hates "banana-divers", as much as being nibbled at by marine creatures during freefalling. He is known for his terrible sailing techniques and his lousy attire. Yuriy also happens to be a certified Apnea Academy, AIDA and PADI instructor, as well as an AIDA Judge.
Faisal Jawad Hassan
World Record Holder
the 33-year-old Kuwaiti is paraplegic, after having lost the use of his legs in a car accident when he was 20. His record-breaking time for the 10km was 5 hours and 24 minutes, beating the previous record of 6 hours 21 minutes – which was set by an able-bodied diver – by almost an hour.
The record had been a long-standing ambition of Mr Hassan, who learned to scuba dive to assist with his personal recovery following the accident. 'After the car accidents I had, the first thing I did was challenging my fears,' said Hassan. 'I chose to learn how to dive. After I dove I felt that I am free under the water,' he said, adding: 'Diving can set me free from sadness and hopelessness and made feel free.'
Fahim Al Qasimi,Toby Gregory, James Rale  and Rai Tamagnini
Emirates Rowing Team
The Arabian Ocean Rowing Team has launched its bid to become the first UAE team to row unsupported across the Atlantic Ocean from La Gomera, off the coast of Africa, to the English Harbour in Antigua. It will take 45 to 60 days to complete the 5,000km journey
*The list might change so stay tuned for updates and exact schedule.
Last years Dive MENA became less about showcasing gear but more importantly about bringing together people passionate about exploring beneath the waves so that they can safely enjoy this exhilarating sport in some of the most beautiful areas around us.
Dive into an ocean of opportunity with Freediving UAE – your official freediving partner of Dive MENA. Join us at stand 206, a place to discover and explore the exciting world beneath our waters! Make sure you take advantage by registering online ahead so that admission is free-of-charge; simply upload your valid freediving certificate and present upon arrival.